Illinois College celebrates 189th Commencement
5.04.2023
Approximately 280 bachelor's degrees will be awarded to members of the Class of 2023. Commencement exercises are scheduled to take place in Bruner Fitness and Recreation Center at 1 p.m.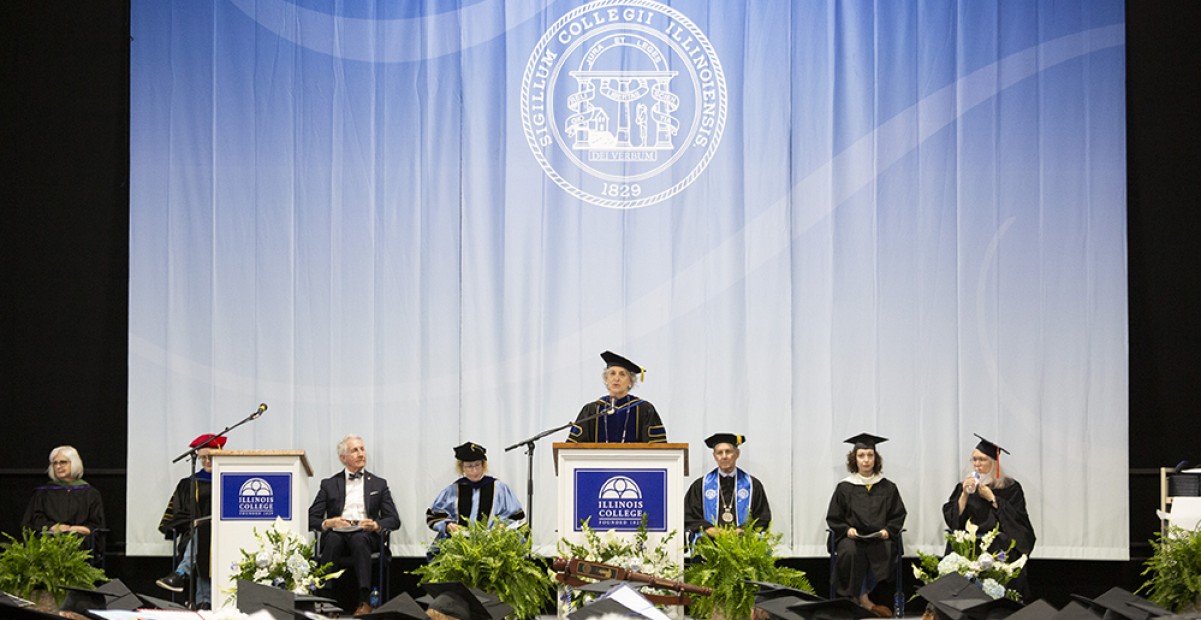 On Sunday, May 14, Illinois College celebrates its 189th commencement. Approximately 280 bachelor's degrees will be awarded to members of the Class of 2023. Commencement exercises are scheduled to take place in the Bruner Fitness and Recreation Center at 1 p.m. The ceremony will be available via livestream.
Collin White '23 will speak during the ceremony as this year's senior class representative. White majored in agribusiness management, with minors in economics and business administration. He successfully completed the IC Scholars Honors Program and was a member of the track and field and cross country teams, the debate and speech team, the investment club and IC Aggies, and served as president of the state organization, Illinois Professional Agriculture Students. He also worked as a peer mentor in the Office of Career Readiness and Experiential Learning and as an IC Ambassador. He has completed internships with Agrigold and Fornoff Fertilizer. After graduation and a global experience on a BreakAway trip to the country of Jordan, White will return to his family's Mason County farm where he will continue the business alongside his parents.
During the commencement ceremony, Illinois College will recognize Trustee Bob Chipman '74 with the degree Doctor of Humane Letters honoris causa on the occasion of his retirement from the Board. Chipman is an active community member and native of Jacksonville, where he is the owner of Chipman Realtors and Appraisers. After graduating from IC, he completed the Realtors Institute (GRI) in 1987 and served as president of the Jacksonville Area Association of Realtors in 1991, 1996 and 2008.
Chipman is deeply committed to his community and has served on the boards of the Jacksonville YMCA, Passavant Area Hospital (now Jacksonville Memorial Hospital) and the Jacksonville Area Chamber of Commerce, which he led as board chair. He has held leadership roles as president of the Kiwanis Club, president and co-chair of Prairie Land United Way, and president of Jacksonville Public Schools Foundation.
In 2001, Chipman received Illinois College's Distinguished Service Award. He served as an alumni trustee for five years before becoming a charter trustee in 2003. During his long tenure on the Board of Trustees, he has served as vice chair of the Board, chair of the Governance Committee, chair of the Presidential Search Committee in 2012, and chair of the Development Committee and Literary Society. Chipman currently serves as chair of the Capital Improvements Working Group and on the Executive Committee.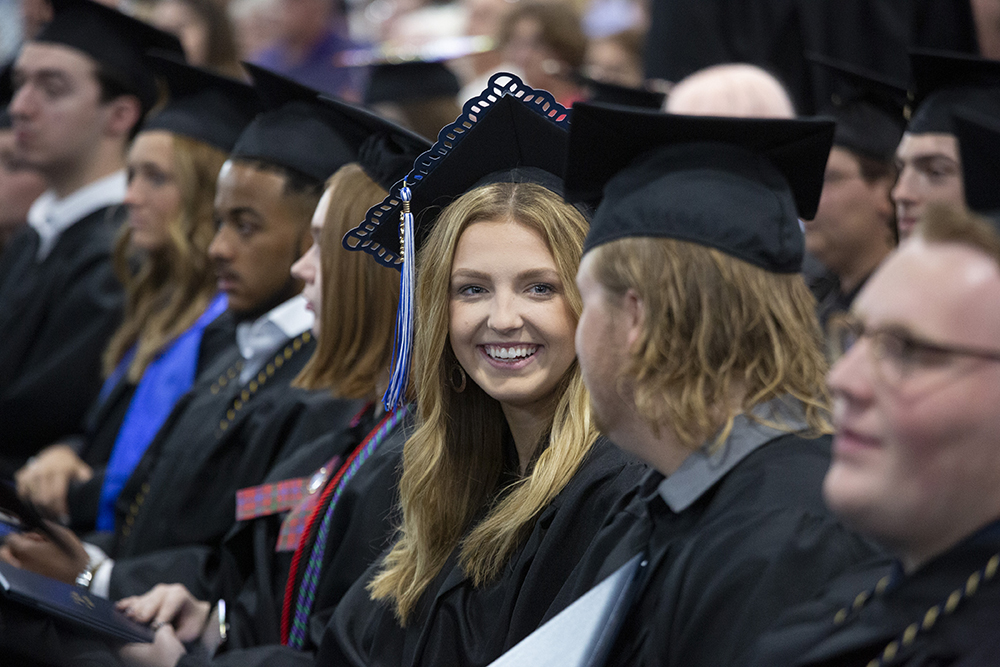 The College will host several additional events during commencement weekend. The Illinois College chapter of Phi Beta Kappa, the nation's first and most distinguished academic honor society, will conduct installation ceremonies for new members at 6 p.m. on Thursday, May 11, in Sibert Theatre in McGaw Fine Arts Center. The Nurse Pinning Ceremony will take place at 4 p.m. on Friday, May 12, in Rammelkamp Chapel and will be available via livestream.
The popular Osage Orange Festival and Senior Celebration is scheduled from Saturday, May 13, from 5 to 7:30 p.m. on the lawn at the corner of Mound Road and Lincoln Avenue. Admission is free and the event is open to the public. Entertainment will include live music by Backseat Radio, inflatables, face painting, games and fun activities for all ages. A variety of the area's favorite food trucks, including Leo's on Wheels, Twyford BBQ and Lazy Laker, will provide festive food and drink options, including beer and wine, for purchase.
The Baccalaureate Service will be held at 10 a.m. Sunday in Rammelkamp Chapel. The service will feature the IC music department, speakers and readings. Special events for graduates and their families will be held after the Baccalaureate and after Commencement that day.
For more information about commencement weekend or to RSVP for events, visit the 2023 commencement schedule.