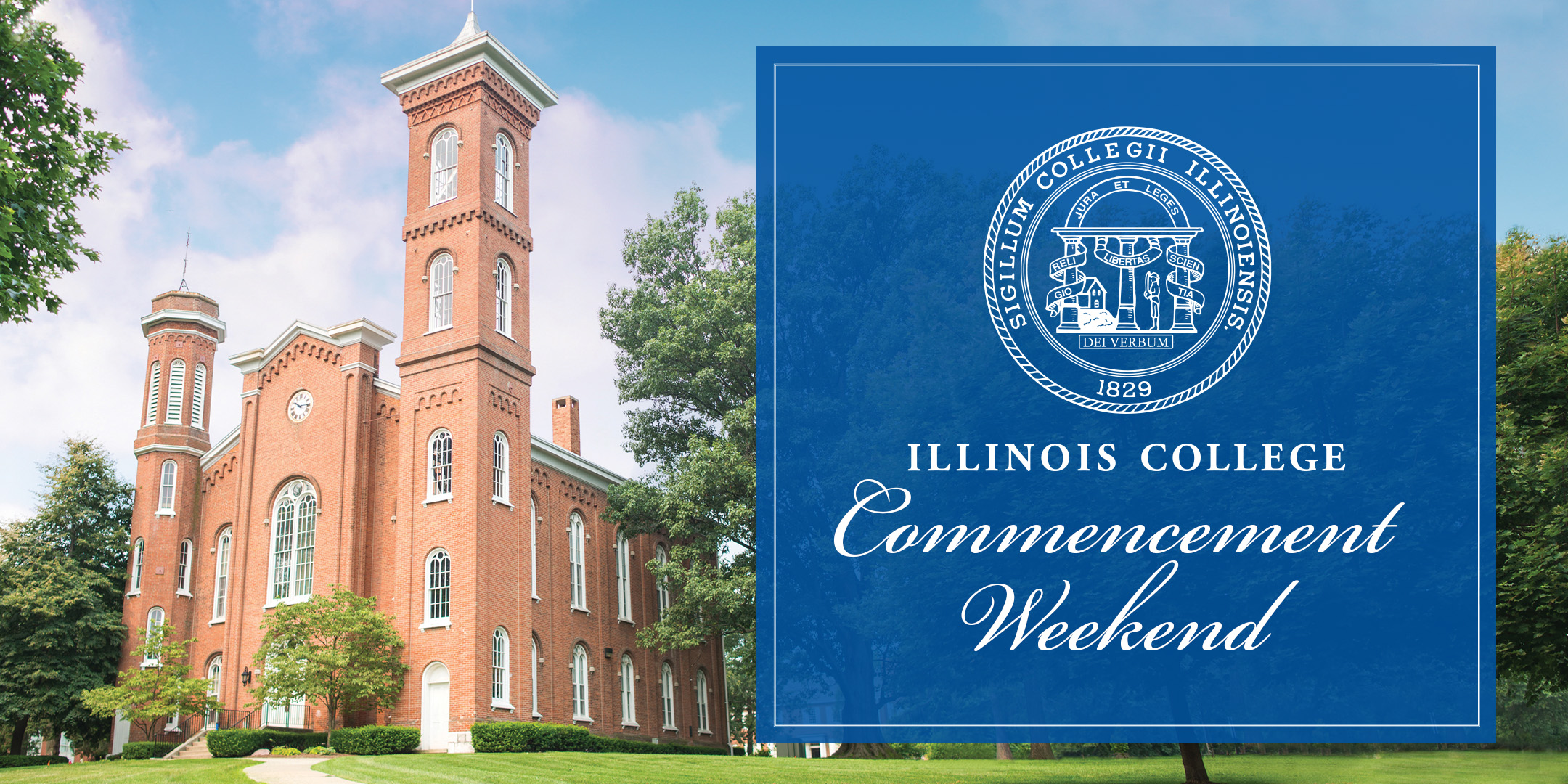 190th Illinois College Commencement Weekend | May 9 - 12, 2024
Save the date for the 190th Commencement at Illinois College! Take a look at the weekend's schedule below. Information and registration links for graduates, families and alumni will continue to be added, so please check back often. Congratulations to the Illinois College Class of 2024!
2024 Commencement Weekend Schedule
Thursday, May 9
92nd Annual Phi Beta Kappa Installation Ceremony (members only)
6 p.m. | Sibert Theatre, McGaw Fine Arts Center
Friday, May 10
Illinois College Nurse Pinning Ceremony
4 p.m. | Rammelkamp Chapel
Saturday, May 11
Online Student Luncheon (invitation only)
11 a.m. to 12:20 p.m. | Cummings Dining Hall, Caine Student Center
Osage Orange Festival and Senior Celebration
5 to 7:30 p.m. | Lawn at the corner of Mound Road & Lincoln Avenue
Sunday, May 12
Baccalaureate Service | 10 a.m. | Rammelkamp Chapel
Lunch for Graduates and their Families | 11 a.m. to Noon | Cummings Dining Hall
190th Commencement Exercise | 1 p.m. | King Field House, Bruner Fitness and Recreation Center
Post-Commencement Celebration for Graduates and their Families | 4 p.m.
*This event is sponsored by Twisted Tree Event & Music Hall and is not an official Illinois College event.
More details and RSVP information coming soon!
2023 Commencement Weekend Livestreams
View all of the livestreams from Commencement Weekend 2023 on the Illinois College YouTube channel.