Class of 2020 Commencement speaker looks toward the future
5.15.2020
When the time came for Ashley Devlin '20 to deliver her Commencement speech as the representative of the Class of 2020, she didn't feel like her original draft, written in March, conveyed her class's full experience.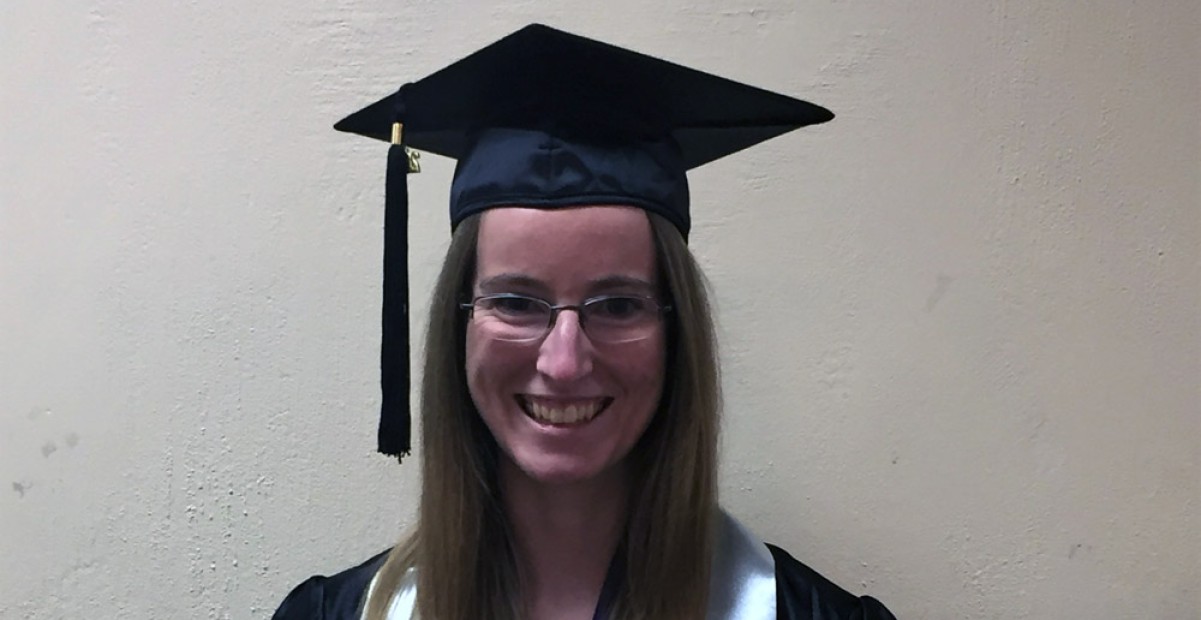 "In my original speech I tried to describe how Illinois College helped us graduate ready, how much this college had done for us during our time here," she said. "After the events of the past several weeks, I realized that I didn't even come close to describing Illinois College."
On Sunday, May 10, Devlin's updated speech was broadcast to the 243 fellow graduates in her class, along with thousands of viewers from around the world — throughout the U.S. and in places like Germany, Ecuador, Jordan, Ghana, Zambia, the UK, Japan, Nepal, Nigeria, Sweden, Belgium, Ireland and Italy — who tuned in for IC's 186th Commencement Ceremony. In the College's nearly 200 year history, it's the only graduation to take place virtually. 
As Illinois College announced a shift to remote learning in March, seniors coped with an unprecedented situation that brought uncertainty to the end of their time at IC. Devlin, who recorded her speech from her hometown of Bluffs, said she struggled to keep a positive outlook in the final weeks of the spring semester as the coronavirus pandemic rapidly unfolded. 
"Then I saw someone post how blessed they were to go to a school that made saying goodbye so hard," she said. 
 
We have been so blessed during our time at Illinois College. We have had the support of some amazing professors, strong leaders and a welcoming alumni community.
The education major said it was important to her to express gratitude for everyone who had supported the Class of 2020 and to remind her classmates that the past eight weeks would not replace the memories and accomplishments of the previous four years. 
Devlin says the way the Illinois College community came together during a time of crisis really demonstrated to her how much everyone at IC cares about students.
"It was evident in the emails we received, that all ended with some version of 'I'm here for you,' or, 'Let me know what I can do to help you,'" she recalled. "In the midst of the most chaotic time on campus, they (faculty and staff) were still concerned about making sure we would be prepared as possible for our lives after graduation."
Devlin expressed her gratitude for the long hours worked to assign individual success advisors to each student and to help students who are facing academic and financial obstacles. She thanked alumni for "coming to sporting events, making donations, and overall, just wanting the best for the current students." During the first uncertain weeks of remote learning, Devlin said Illinois College alumni reached out to see if she needed food, housing, or anything else they could help with.  
"The community that we built during our time at IC is so strong that it transcends past graduation," Devlin said. "As sad as we are all to be leaving campus, I know that now as alumni we can still be a part of this wonderful community."
Devlin will begin her career as a fifth-grade teacher at Bluffs School this fall. As she begins the next phase of her life, she reflected on how the Class of 2020 will be remembered:
"Our story will never be forgotten, not because of how it ended, but because of how we lived it. We are still living our story, and I can't wait to read your next chapter, because I know it's going to be great."
To hear Devlin's full speech and to see Illinois College's 186th Commencement ceremony, visit www.ic.edu/commencement.