2022 Illinois College Alumni Association Awards recognize outstanding service
5.10.2022
The Illinois College Alumni Association Board of Directors recognized the work of several alumni and friends of Illinois College with the announcement of its 2022 award winners, who will be honored at the Alumni Association Awards Banquet on May 13.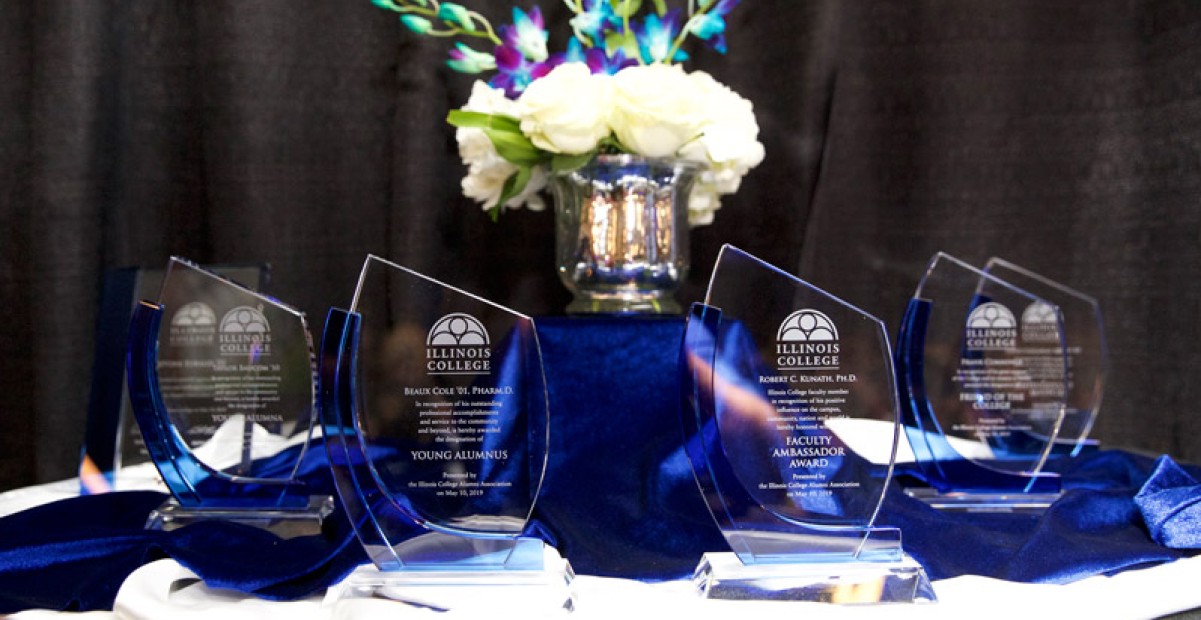 Six individuals were chosen for their dedication and outstanding service to the College, their local communities and the nation: Jim Spradlin '82, Robert H'18 and Erin Thomson, Jenny Barker-Devine, Schinequa L. Brazier '14, and Joshua Hicks '18.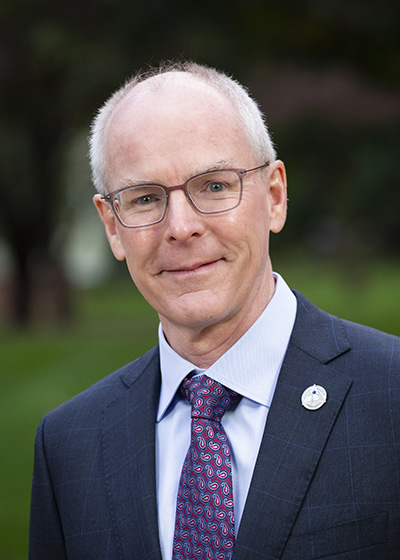 Jim Spradlin '82 is being honored with the Distinguished Service Award. He serves on the Illinois College Board of Trustees, and supports alumni engagement and fundraising efforts as chair of the development committee. Spradlin is an important proponent of IC's agribusiness program and a representative of Illinois College in the agriculture industry.
Spradlin recently retired as CEO of GROWMARK after a 40-year career with the organization. During his time at GROWMARK, he hired and mentored IC alumni and deepened IC's connections in the industry. He graduated from Illinois College with a degree in economics and business administration. He and his wife Lisbeth Enz Spradlin '83 are Lifetime Members of the Illinois College Society. 
The GROWMARK Foundation recently established two awards in Jim's name: the Jim W. Spradlin Endowed Scholarship will be awarded annually to a student studying agribusiness and the Spradlin Experiential Learning Fund ensures students have hands-on learning experiences necessary to Graduate READY for successful business careers.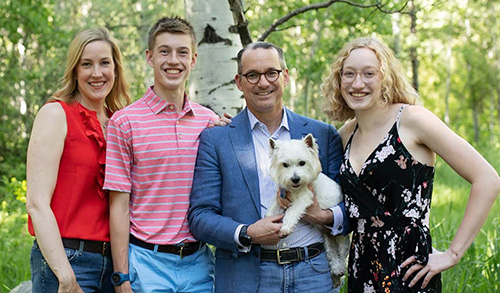 Robert H'18 and Erin Thomson are being honored with the Friend of the College Award. They are Lifetime Members of the Illinois College Society and are long-standing members of the IC community. Bobby served the Illinois College Board of Trustees with distinction for 14 years. 
A Jacksonville native, Bobby has fond memories of time spent on campus with his grandfather, William L. Fay '35. The Thomsons established the William L. Fay Endowed Memorial Scholarship to honor Bobby's grandfather, who was passionate about education and conservation. The scholarship provides annual support for a biology major or member of the debate team committed to ecological consciousness and the natural world.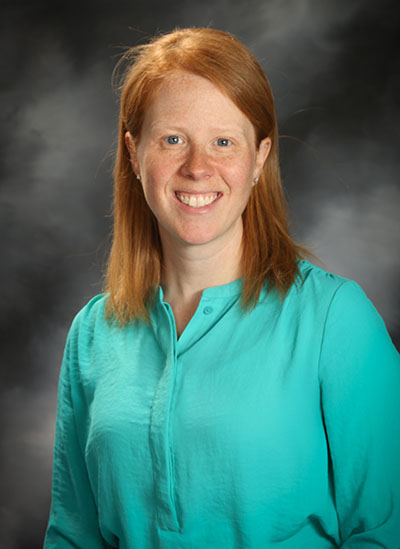 Bobby currently serves as senior vice president and global head of government engagement for Visa, Inc. Erin volunteers her time and talents as an active member of the Gonzaga College High School Mothers Club. They are Charter and Lifetime Members of the Illinois College Society. Their daughter Charlotte attends college in Minnesota and son Liam attends high school in Washington D.C.  
Jenny Barker-Devine, professor of history and department chair, is being awarded the Faculty Ambassador honor. Barker-Devine's work as a teacher, mentor and recruiter has increased student engagement in the majors and programs in her department, which include history, political science, religion and philosophy. She is the author of many scholarly articles, as well as "On Behalf of the Family Farm: Iowa Farm Women's Activism in Iowa Since 1945," published by University of Iowa Press in 2013, which explores how Iowa's farm women acted to better conditions in the countryside. 
Barker-Devine joined the Illinois College faculty in 2008. She holds a master's degree and doctorate in agricultural history and rural studies from Iowa State University. She received her undergraduate degree in history and international studies from the University of Central Missouri. Her research interests include the history of women's activism and education, the rural Midwest, and archival methods.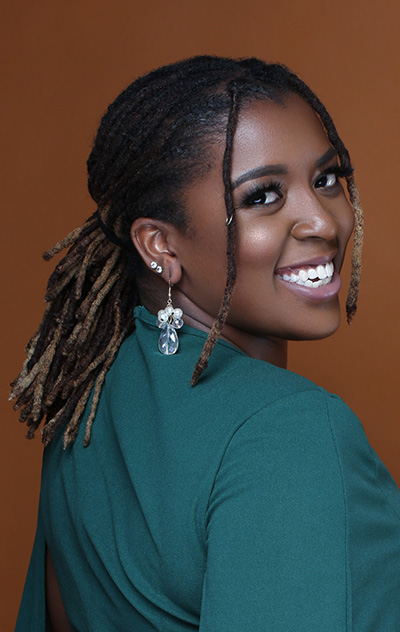 Barker-Devine resides in Jacksonville with her husband, T.J. Devine, and their children. T.J. Devine is an instructor of economics and faculty athletics representative at IC.
Schinequa L. Brazier '14 is being honored with the Young Alumna Award. She is founder and CEO of Leapling Radiant Body Care, an all-natural beauty startup. Her young business is growing and garnering attention — she was recently featured in Voyage ATL. Brazier finds joy in helping her customers resolve skincare issues and embrace "the beauty of their natural skin" with safe, handmade, small-batch, non-toxic products. 
At IC, Brazier majored in biology and was a member of Sigma Phi Epsilon, the Yates Fellowship Program and the Black Student Union. She holds a master's degree in exercise science from Concordia University, St. Paul, in Minnesota. 
Brazier currently resides in Conyers, Georgia.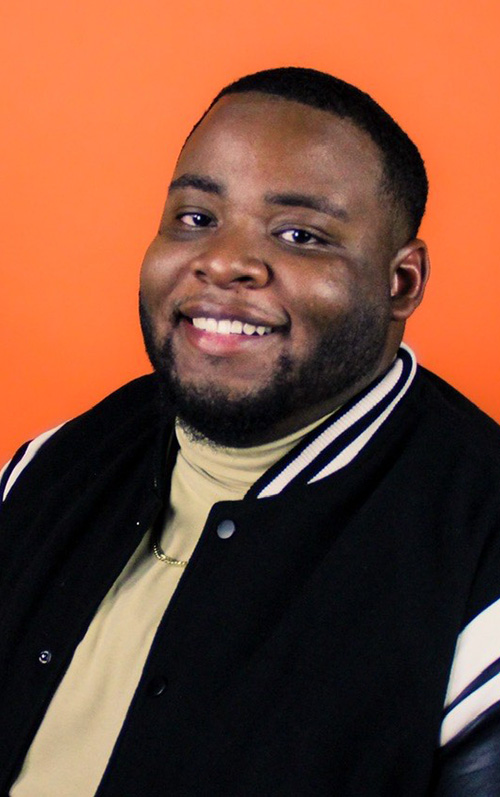 Joshua Hicks '18 is being honored with the Young Alumnus Award. Hicks is a substitute teacher and coach in Florida, and was interviewed in a New York Times story about substitute teachers in the pandemic. He has written and self-published two books, "Opinionated: A Millennial's Memoir" and "College Uncensored," and he hosts "Opinionated the Podcast." He is also president and co-founder of Exit 1 Productions, a film company based in Miami-Dade County. 
Hicks majored in communication and rhetorical studies, was a football player and member of Pi Pi Rho and Japanese Club. He has a master's degree in sport administration from Grambling State University in Louisiana.
Hicks currently resides in Homestead, Florida.
To keep up with the latest news about Illinois College alumni, visit ic.edu/alumni.