French film festival returns to IC for seventh year
1.20.2020
The Tournées Film Festival will transport the Illinois College community to French-speaking countries through cinema in February.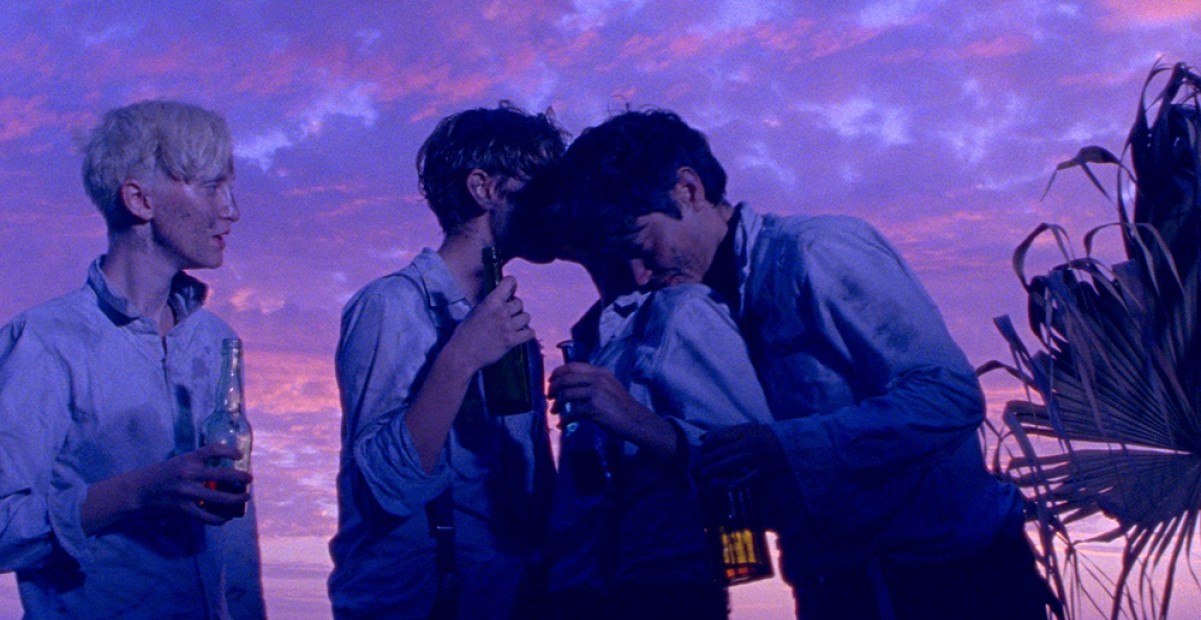 The seventh year of the festival was made possible by a competitive grant from the French American Cultural Exchange Foundation. The festival, which is open to the public, is an opportunity for both IC's campus and the Jacksonville community to see French-language films that are not widely available, said Devin Bryson, associate professor of world languages and cultures, French.
"I have selected six films that show the variety of cinema from Francophone countries — documentary, abstract collage film, satire, mystery thriller — as well as the diversity of Francophone cultures. We have films that depict aspects of France, Morocco and the Ivory Coast. Taking in all, or at least some, of the festival's films will give viewers the chance to reflect on their own place in the world — on how their culture and identity relates to those depicted in the movies," Bryson said. "I hope that those who come to the festival will learn as much about themselves as about cinema and culture of the Francophone world."
The film festival is free and open to the public. All screenings are in the Kirby Learning Center Room 6 at 7 p.m. 
Feb. 4 - Wild Boys
Shot on 35 mm black and white film with bursts of color, Wild Boys is the story of five teens sent on a boat journey with a mysterious captain who has promised to bring them back as obedient boys — or not at all. Self-described queer filmmaker Bertrand Mandico cast five of France's most talented young actresses to play the boys and immersed them in a seamless blend of luxuriant island locations and unabashedly artificial sets.
Feb. 6 - Mrs. Hyde
This loose adaptation of The Strange Case of Dr. Jekyll and Mr. Hyde transplants Robert Louis Stevenson's classic tale to a high school in a tough Paris suburb and infuses it with a surprising mix of B-movie chills, dry humor, and contemporary reality.
Feb. 11 - Tazzeka
Elias works at a tiny convenience store in the rural Moroccan village of Tazzeka, making couscous for the locals and the occasional tourist, while dreaming of preparing lobster and rack of lamb in Paris, the international capital of gastronomy. It seems that all he needs to make his dream come true is to get himself to France, but when he gets there things are nothing like what he imagined.
Feb. 20 - Vivre riche
This documentary raises questions about the European colonial legacy and the moral compass of a young generation with few opportunities as it follows young men in the Ivory Coast from the stripped-down rooms where they operate scams to their family homes to the nightclubs of Abidjan. 
Feb. 25 - The Image Book
For those who know Jean-Luc Godard's work, The Image Book begins on familiar ground, with breathtaking associations between images from classic films and news footage creating a vision of a world in crisis and a meditation on cinema's relationship to history. Godard then goes where we have never seen him go before, editing together dozens of clips from films made in the Arab world to depict this region, so often plagued by reductive or sensationalistic reporting, not as a hell on Earth but as a paradise lost.
Feb. 27 - The Raven
One of the most influential films in the history of French cinema, Le Corbeau describes the breakdown of civic order in a small town when a rash of poison pen letters spreads suspicion among the residents. Made under the German occupation, Le Corbeau was a tremendous public success upon its release, but its coal-black depiction of French life — and its not-so-subtle reference to the culture of denunciation under the Nazis — proved highly controversial after the Liberation.
For more information, contact Devin Bryson at 217.245.3439 or at devin.bryson@ic.edu.