Sydney Himmelman '21
After graduation, Sydney Himmelman '21 was back in the classroom ⁠— fulfilling her goal of becoming a math teacher.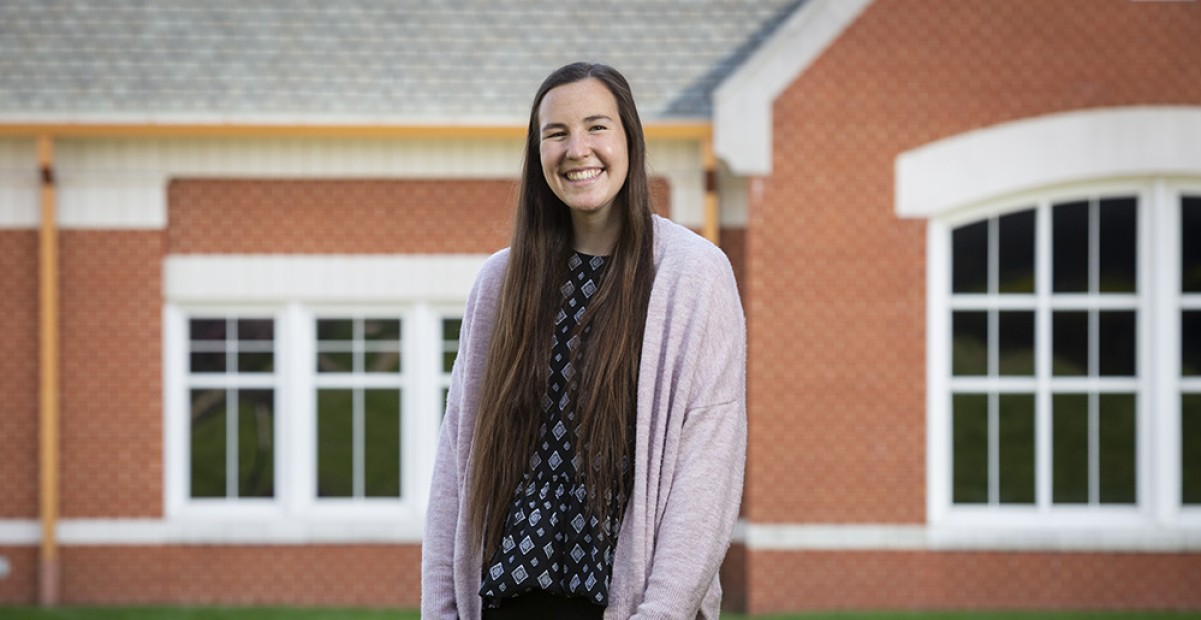 Now a math teacher at Pittsfield High School, she majored in mathematics and minored in education, played basketball and was very involved on campus during her time at IC. She was a Golden Apple scholar and member of the education honors society, Kappa Delta Pi, in addition to being involved in FCA, BASIC and Identity Campus Ministries. She also assisted her fellow students as a resident advisor and hall director, tutor, and supplementary instructor. 
Sydney said she chose IC for the small campus feel and everything that means: "You have a support system everywhere you go, because everyone knows each other and knows your goals and can help you along the way."
With the support of professors and the many field placement hours required by the education program, Sydney felt prepared for her student teaching and for her first teaching job. While all of her professors impacted her education and IC experience, Sydney said her advisor, Professor of Mathematics Todd Oberg, was accessible, helpful and encouraging. Always there to answer her questions, he made her experience with her major "wonderful."
"From day one of meeting Dr. Oberg he had my four-year plan of classes laid out for me," Sydney said. "He knew what I needed to do from the very beginning and was so supportive and everything you could ask for in a professor and advisor. He has been such a good support system from the beginning. He's always checking in and asking how he could help more and what he could do better to help support us. He just cares so much about all his students."