Katelyn Scott '22
The minute she first stepped on campus, Katelyn Scott '22 knew IC was the right place for her to pursue a degree in psychology.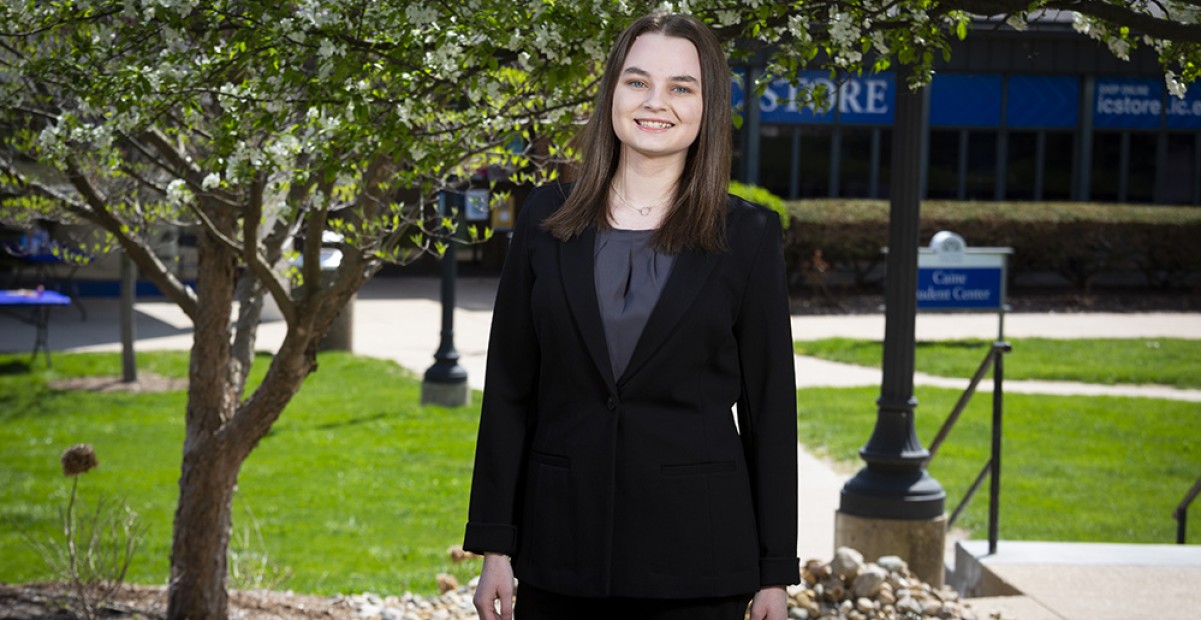 "During my visit, I heard all about the psychology department and absolutely loved everything they offered, and after hearing about all of the different clubs on campus and the ways students could get involved I felt like IC was the choice."
Arriving on campus her freshman year was just the start of all of the ways Katelyn's life would be changed by her choice to attend IC. Not only did she meet one of her first college friends during Welcome Week, but she also immediately got involved with the Mental Health Advocates and remained a member during her four years on the Hilltop.
Katelyn also took on jobs as a consultant in the Campus Writing Center and an assistant in the psychology department; she did an internship in the counseling center helping to spread mental health awareness on campus via social media, event planning and website development; and she joined Psi Chi, the International Honor Society in Psychology, and Sigma Tau Delta, the National English Honors Society.
"It's so cool to go to a place where we all have something in common: that we want to learn and we want to have fun at the same time. Just being around other people that want the same thing I do and seeing people who work just as hard as I do really made me feel like I belonged at IC."
Her faculty mentors also had an impact on her both in and out of the classroom, where she worked alongside them on research projects. 
"The psychology faculty is so helpful and educated in their field. They're always available for office hours, so I knew they would be there for me, and they walked me through the process when I was applying to graduate school."
After graduation, Katelyn began working on a master's degree in clinical psychology at Southern Illinois University Edwardsville and has an assistantship. She is interested in one day pursuing a Ph.D. and wants to work in the field of forensic psychology, offering mental health support to prisoners or as a psychiatrist conducting court-ordered mental health assessments.
"I'm glad I chose IC and I feel like I'm more prepared than I could ever have imagined I would be going into graduate school. Choosing Illinois College was a great decision."