Faculty & Staff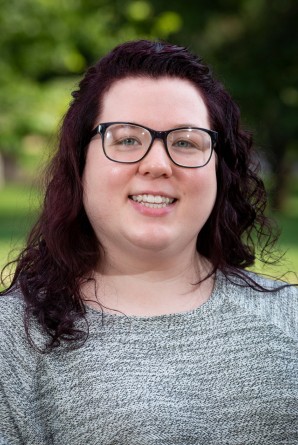 Marilyn Markel
Assistant Professor of Economics
Kirby Learning Center, Room 236
217.245.3377
Research Interests
Labor Economics, LGBTQ+ Studies, Development Economics, Survey design and implementation
Primary Study Area
The intersection of Labor Economics and LGBTQ+ studies
Education
Western Michigan University | Ph.D. | Applied Economics
Western Michigan University | M.A. | Applied Economics
Ferris State University | B.S. | Applied Mathematics, Actuarial Science
Ferris State University | B.S. | Finance, Real Estate
Bio
Dr. Marilyn Markel joined Illinois College in Fall 2021. Her research interests focus on the intersection of Labor Economics and LGBTQ+ studies. Specifically, she examines the differences in poverty, earnings, and suicide rates between sexual and gender minorities and their heterosexual and cisgender counterparts. Dr. Markel is currently developing a labor outcomes survey that allows participants to identify their sexual orientation and gender identity in an open response format. 
Dr. Markel has been recognized as an Equity and Inclusion Fellow by the Association for Public Policy Analysis and Management (APPAM) and an Outstanding Research Fellow Awardee at the American Economic Associate Summer Program (AEASP), hosted at Michigan State University.
Dr. Markel is a first-generation college student and identifies as a queer woman. Outside of formal study, she is passionate about cultural humility and sexology. Dr. Markel and her partner have two cats, Loki and Neo.