Faculty & Staff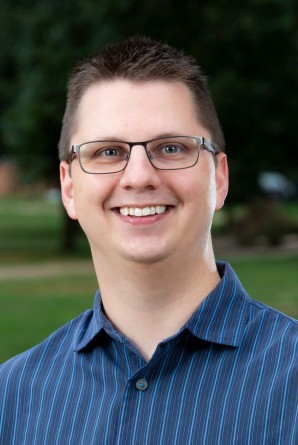 Paul Hamilton '09
Assistant Professor of Biology
Parker Science Building, Room 115
217.245.3463
Research Interests
Cellular and molecular mechanisms of tissue regeneration
Education
University of Illinois at Urbana-Champaign | Ph.D. | Cell and Developmental Biology
Illinois College | B.S. | Biology and Chemistry
Bio
Harnessing the power of regenerative biology has long been the dream of the medical community for its obvious potential to repair structures that have been lost due to damage or disease. However, regeneration in nature is limited to specific tissues and organisms. Paul Hamilton's research interests are centered on addressing the fundamental question of why specific tissues in specific organisms have the capacity to regenerate, while many do not. Using one of the few models for vertebrate regeneration, the frog Xenopus laevis, his goal is to understand the molecular mechanisms of regeneration already established by evolution. The larvae (i.e. tadpoles) of X. laevis exhibit remarkable regenerative potential, and are capable of regenerating numerous tissues, including tail, limb, and lens. Through a combination of developmental and molecular approaches in X. laevis, Dr. Hamilton works with students to examine the regenerative potential of tissue while working to unravel the molecular mechanisms that allow for regeneration to occur.
Undergraduate students who do research with me use a combination of classic developmental and modern molecular techniques to investigate the mechanisms regulating regeneration in the frog, Xenopus laevis. Regenerative research is an intersection of animal physiology, anatomy, histology, cell and molecular biology, genetics, and development. Therefore, research projects can easily be designed to meet individual student interest within the areas of biology and chemistry.
What Students Say
Dr. Hamilton helped me get into medical school. His guidance in class and research gave me the knowledge and skills that most medical school programs look for in students. He helped me understand topics that were on the MCAT, and was a huge help during the application process. I was lucky to have him, and others at IC, as mentors throughout my undergraduate education.