Illinois College is a leader in orchid research, paving the way in ghost orchid research and recovery under the direction of Lawrence Zettler, professor of biology.
The Mission of the Orchid Recovery Program at Illinois College is to integrate undergraduate student learning with the conservation of the world's rarest orchids. The Program seeks to instill in its students an appreciation for our planet's natural resources, and provide the basic tools for lifelong learning, stewardship, and service.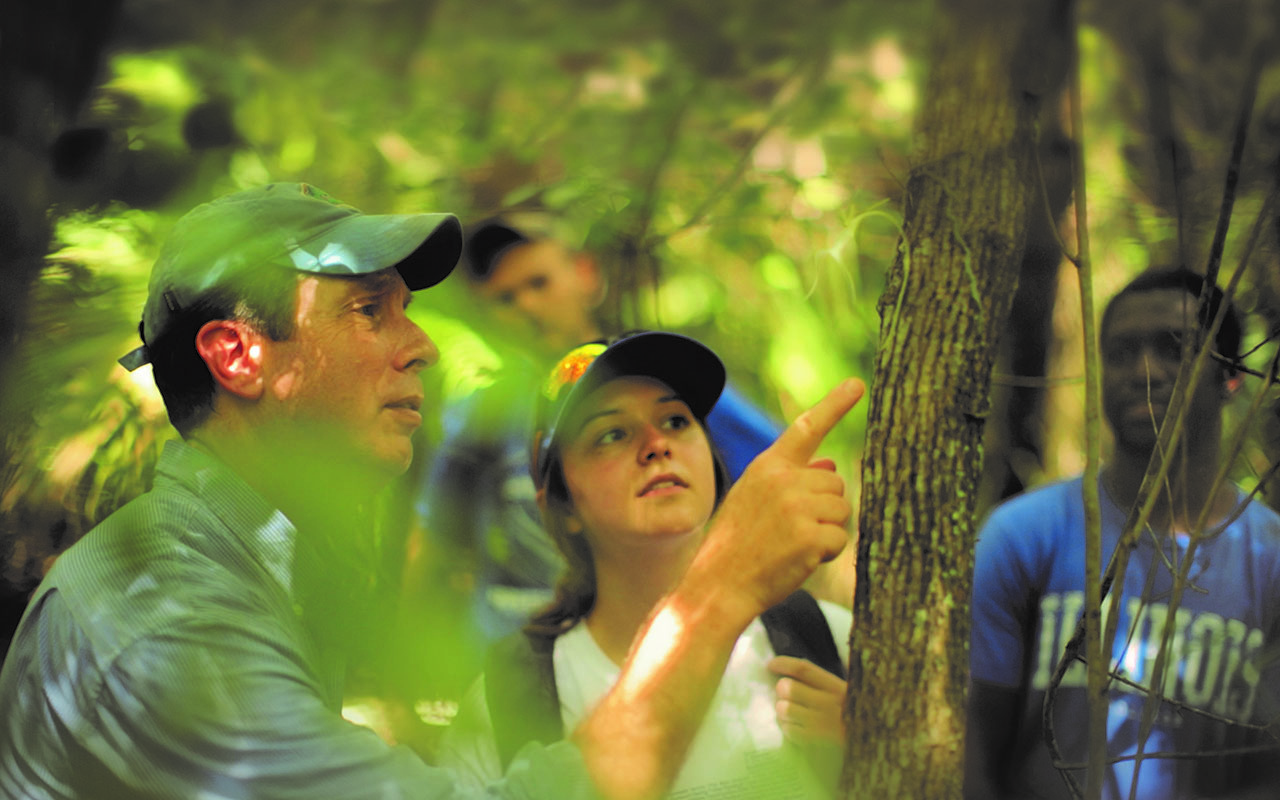 Current Projects 
Currently, Illinois College students, in collaboration with Zettler and other partners, are conducting orchid research and conservation at the Florida Panther National Wildlife Refuge located in South Florida for nearly a decade. Each summer, two IC students stay at the refuge and conduct research. 
Current projects include conservation of epiphytic orchids of South Florida, cultivation and reintroduction of federally endangered Hawaiian endemic, platanthera holochila; recovery of mycorrhizal fungi from the Eastern prairie fringed orchid, platanthera leucophaea; orchid conservation in Madagascar with the Royal Botanic Gardens; and Kew Orchid Conservation in Cuba. 
The Lab 
Our laboratory is housed in room 132 of the Parker Science building, built in 2002. The lab is equipped with a sterile hood, microscopes, orchid library, computers, and personal desk space for two undergraduate students. Seedlings grown in vitro on Petri plates are cultivated in our building's Sterile Room and/or in a climate-controlled growth chamber. Deflasked (ex vitro) seedlings are then transferred to the Parker Science greenhouse on the roof of the building, prior to reintroduction in natural habitats.