Faculty & Staff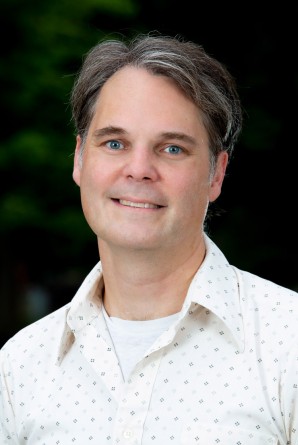 Devin Bryson
Associate Professor of Global Studies - French, Department Chair
Center for Global Studies, Room 007
217.245.3439
Research Interests
Devin Bryson's academic interests include Francophone African literature, music, and cinema; minority cultures in France; postcolonialism in Francophone countries; and migration within the Francophone world. His primary research area is currently the intersection of the arts and social engagement in Senegal.
Education
University of Pennsylvania | Ph.D.
University of Pennsylvania | M.A.
University of Utah-Salt Lake City | B.A.
Bio
Dr. Bryson teaches courses that range from beginning French language to advanced Francophone culture, including topics such as hip-hop and social activism in Francophone countries and representations of the body in Francophone cinema. He loves to challenge students to push themselves beyond what they think their limits are and move them outside of their comfort zone. 
I have a reputation among students as a hard grader and giving a lot of reading assignments. That is because I want to see my students grow and develop in their intellectual abilities through my courses and our work together. I'm thrilled for students when they realize that they rose to the challenge and gained a lot through their hard work.