Blueboys to honor veterans at upcoming football game
11.07.2017
Illinois College Football will honor all veterans in attendance at their matchup against Macalester College on Saturday, Nov. 11, with kick off at 1 p.m.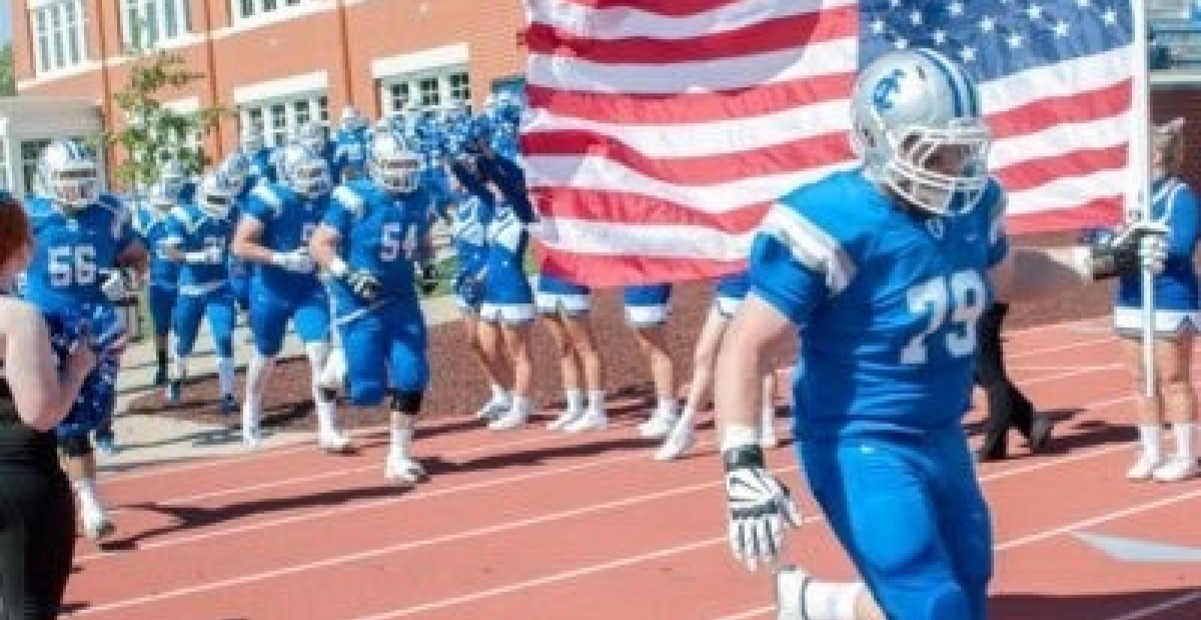 In observance of Veterans Day, all veterans will receive free admission to the game and are invited to join Head Coach Ray DeFrisco and the Blueboys football team on the sideline of Green Athletic Field at 12:45 p.m. 
Veterans will be recognized during the playing of the national anthem and will then participate in the coin toss prior to kick off. The national anthem and halftime show will be performed by the 144th Army Band, Five Star Brass, based in Springfield. 
Illinois College Director of Athletics Mike Snyder said he looks forward to honoring the many veterans living in local areas, many of whom graduated from Illinois College. He hopes to make the event an annual tradition.  
 
We are humbled to have the ability to honor and thank these local heroes. This is a great way to bring the community together and demonstrate our collective gratitude for the sacrifices and selfless bravery our local veterans have displayed for our country.
For those wishing to show additional support for veterans, T-shirts will be available to purchase for $15, and a portion of the proceeds will be donated to the Wounded Warrior Project, a nonprofit that serves veterans and their families. 
Tickets can be purchased at the gate and are $5 for adults and $3 for students.
Please contact Katie Carls, director of campus events, with questions at katie.carls@ic.edu or 217.245.3112.