Meghan Roman Named Director of Athletics For Illinois College
11.30.2021
Illinois College has named head softball coach Meghan Roman director of athletics. She will continue to serve as head coach. Roman has served as interim director of athletics since June 2021.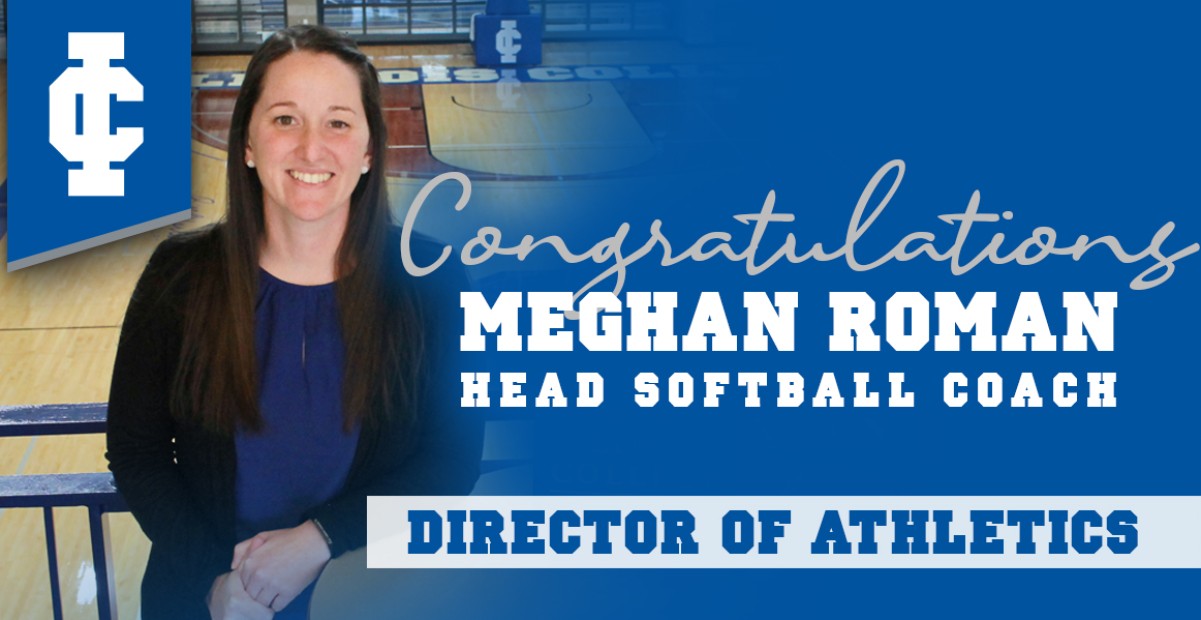 Caitlyn Moody has been promoted to associate director of athletics and senior woman administrator. Steve Schweer, head coach of men's basketball, has joined the senior leadership team as assistant director of athletics.
Roman is in her 12th year at IC and her 10th season as head coach of the Illinois College softball team. She was named senior woman administrator in 2013 and assistant director of athletics in 2017. She was promoted to associate director of athletics in 2019. 
"Over the past 12 years, Meghan Roman has demonstrated an unwavering commitment to the success of student-athletes and IC Athletics," President Barbara A. Farley said. "I am delighted to announce her appointment as the first woman to serve as director of athletics in the College's long history. Meghan brings an exceptional array of leadership skills and institutional knowledge to her new role. I am confident IC Athletics will thrive under her direction." 
Roman wrapped up her most successful season with the Lady Blues softball team in 2021 after winning the first Midwest Conference (MWC) Championship in the program's history. The Lady Blues competed in the 2021 NCAA Division III Softball Championship Tournament. The team finished its historic season with an overall record of 25-14 and 13-1 in the conference. Roman and her coaching staff received Coaching Staff of the Year in the South Division of the MWC.
"I am honored and humbled to be named the director of athletics at Illinois College," Roman said. "This athletics department is filled with dedicated coaches, staff and student-athletes and I am excited to have the opportunity to work with such an amazing group of people. Illinois College has always had a strong tradition of excellence and I look forward to helping guide our department forward as we continue to strive for new levels of success."
A native of Chicago and graduate of Marist High School, Roman earned a bachelor of arts degree in elementary and special education from Carthage College in 2010. She recently completed a master of psychology at Southern New Hampshire University with a concentration in industrial psychology and organizational behavior. She is a 2012 graduate of the NCAA Women's Coaching Academy.