Area schools: free IC football admission and concessions Oct. 12
10.09.2019
Area high school and elementary school students and their parents are invited to attend IC School Spirit Appreciation Day and wear their school gear to receive free admission to the Illinois College football game at 1 p.m. on Saturday, Oct. 12.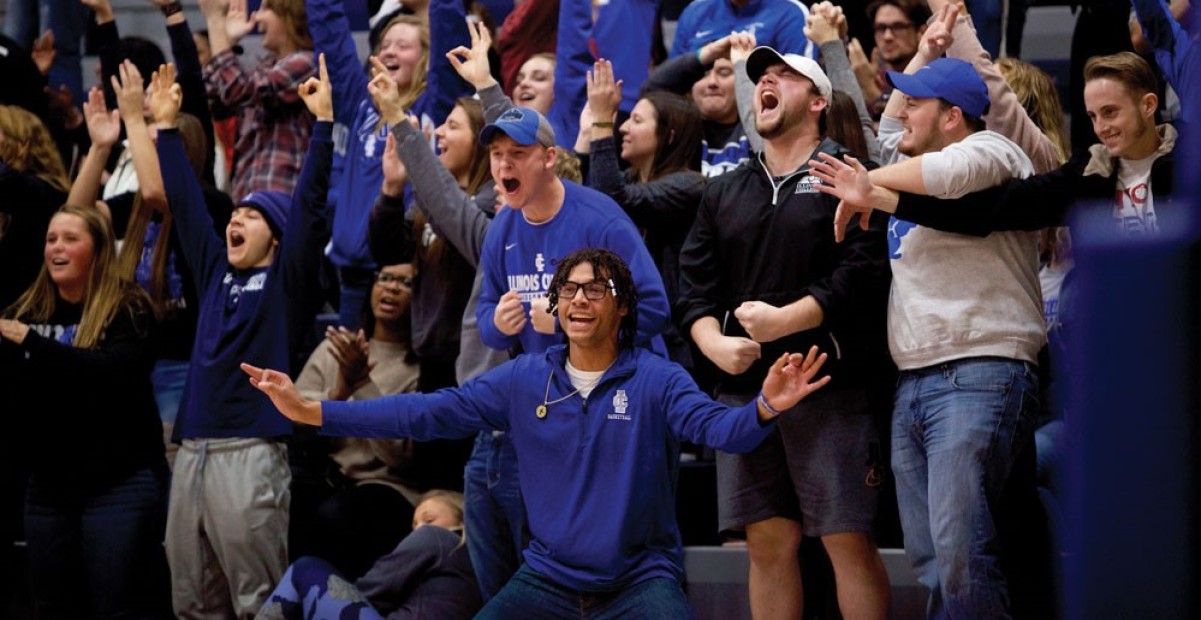 The first 100 participants sporting their high school or elementary school gear will also receive a free concession voucher for a free select entree, side and beverage. Attendees must enter at the main entrance to Bruner Fitness and Recreation Center located along Edgehill Road. 
The Illinois College Blueboys will face Cornell College at IC's England Stadium. The Blueboys have started their season 3-1 and have won their last three home games against Cornell. 
Parking for attendees is available in the Campus Services lot across Park Street. A map of the IC campus is available here. For more information on IC School Spirit Appreciation Day, contact Lisa Jung at 217.245.3030 or lisa.jung@ic.edu.