Farley Named Chair of the Board of Directors of the Council of Independent Colleges
10.20.2022
Illinois College President Barbara A. Farley has been named chair of the Council of Independent Colleges Board of Directors.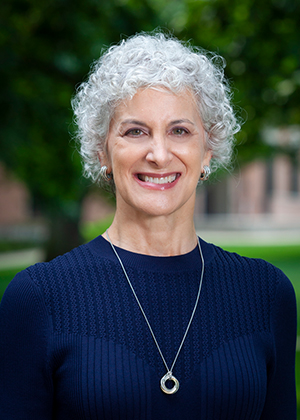 Headquartered in Washington, D.C., the association of more than 700 small and mid-size private colleges and universities, state-based councils of independent colleges, and other higher education affiliates supports college and university leadership, advances institutional excellence, and enhances public understanding of independent higher education's contributions to society. It conducts the largest annual conferences of college and university presidents and of chief academic officers in the United States. 
"As chair of the board, Barbara Farley will lead with wisdom, grace and insight," CIC President Marjorie Hass said. "Her dedication to independent colleges and universities, and to the community of leaders who serve this essential sector, is inspiring. Under her leadership, CIC will continue to develop current, relevant and useful programs and services for its members." 
Farley has led Illinois College since 2013. During her tenure, IC has achieved record-high enrollment, launched multiple innovative academic programs, expanded technological learning resources across campus and upgraded athletic facilities like Bruner Fitness and Recreation Center. Inspiring Achievement: The Campaign for Illinois College, a historically successful campaign that raised more than $50 million, has led to transformational change for IC's students, including expanded opportunities for life-defining experiences like global study, internships and student-faculty research, as well as new scholarships. The renovation of Crispin Hall, one of the College's major academic centers and home to several STEM programs, is underway thanks to the power of philanthropy. 
"It is a great privilege to join talented board members from across the country and CIC President Marjorie Hass in advancing a wide variety of initiatives that support the success of independent higher education and campus leaders," Farley said. "CIC has played a pivotal role in my academic career and in meeting the needs of the colleges I have been fortunate to serve."
In addition to her role as CIC board chair, to which she was appointed in June, Farley currently serves as chair of the Midwest Conference Presidents' Council and is a member of the boards for Memorial Health in Springfield and Jacksonville Memorial Hospital. Illinois College was recently named as the recipient of the Jacksonville Economic Development Corporation's Harold Cox Industry of the Year Award.