IC professor honored for classroom innovation
10.10.2017
Professor of Business John Drea was recently honored as one of three finalists in a national competition honoring outstanding marketing educators who demonstrate a history of effective teaching and an innovative approach to the classroom.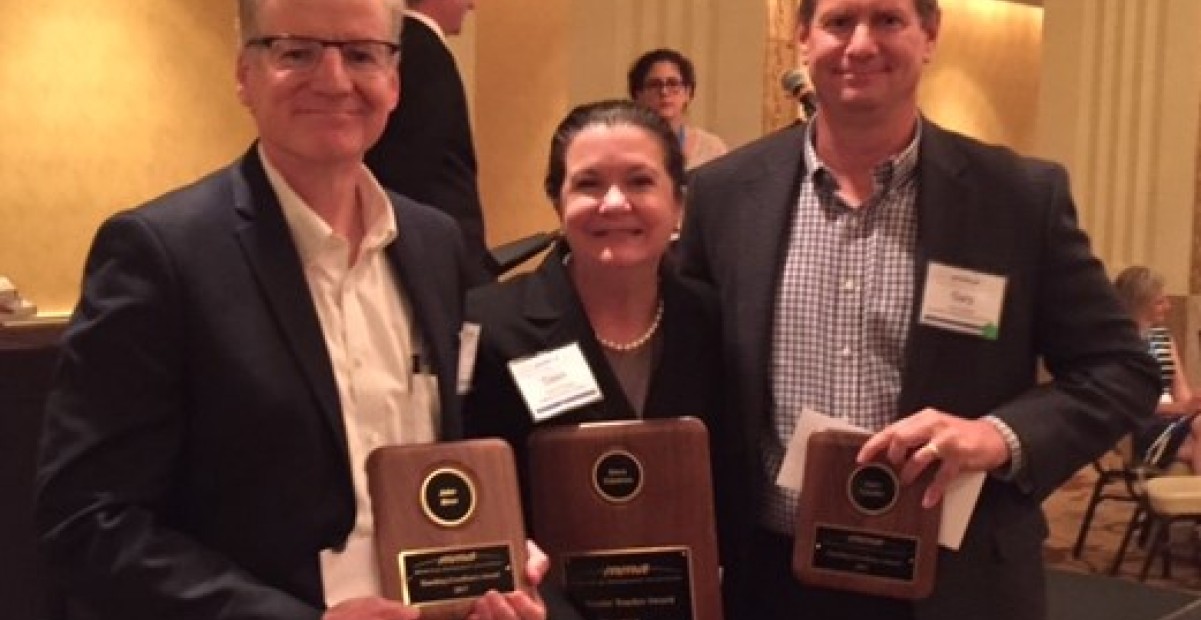 The 15th Annual MMA Master Teacher Award Competition, where Drea made a presentation of his teaching methods, was part of the Fall Educators Conference, sponsored by Marketing Management Association, held in Pittsburgh, Pennsylvania on September 20-22.    
Highly effective marketing educators from around the world submitted written applications for the competition early in the summer of 2017. A panel of expert judges reviewed applications and selected finalists based on each educator's innovative and impactful teaching practices. 
As a finalist, Drea was recognized for his mastery of teaching and received a $250 cash prize and a Teaching Excellence Award plaque. Dawn Edmiston, of the College of William and Mary, and Gary Geisler, of the University of Arkansas at Little Rock were also named finalists. Edmiston was named the winner in the competition. 
All three finalists made fantastic presentations, showing great passion for marketing education and a tremendous ability to make a positive impact on students. The competition judges found it extremely difficult to select a winner in this year's competition. All three individuals were very deserving.
The Marketing Management Association is an academic association with a membership of collegiate marketing educators from around the world. The MMA publishes two peer-reviewed marketing journals, runs two professional conferences each year and has a history of showcasing cutting-edge marketing thought.