Digital yearbooks connect alumni around the world to Hilltop memories
9.29.2020
Today is the second day of Alumni Homecoming 2020, and for the first time ever the weeklong celebration is taking place virtually.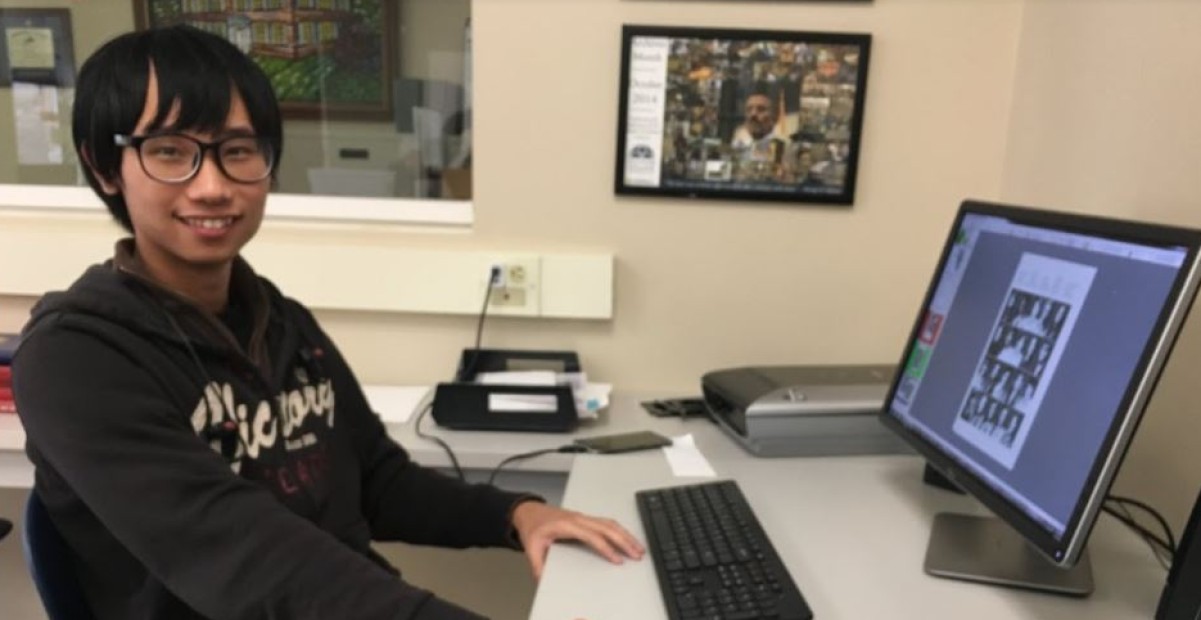 Alumni celebrating this week will have an easy way to access a piece of IC history thanks to a student-led project to digitize IC yearbooks. The effort began in fall 2016 with student assistants reviewing yearbooks dating back to 1892 that are stored in the Khalaf Al Habtoor Archives. 
According to Archivist Samantha Sauer, who serves as the faculty mentor, the process involved careful appraisal and examination of yearbook condition. 
Sauer is also the curator of the Paul Findley Congressional Museum and an assistant professor of history at IC, but she says that students from many academic disciplines are drawn to the paid student positions and experiential learning opportunities offered in the archives. 
"Students gain and hone skills in project management and digital collaboration," Sauer said. "These skills can be applied in many fields and we enjoy helping students tailor the learning experience to suit their goals."
Student workers contribute to evolving spreadsheets and inventories compiled over multiple semesters and years. They apply best practices in the care, handling, selecting and sharing of the collections for public access. State-of-the-art technology and software are used to create short-term and long-term digital access. 
The scanning process began in 2017 and currently yearbooks from the years 1829-1979 are available online. To date, 12,332 scans have been completed for the project. 
Student leaders on the yearbook digitization project include: Quinn Allen '18, Aaron Baker '22, Porsha Butler '20, Abby Garrett '22, Ye Htet '22, Michael LaRusso '20, Naomi Niemann '19, Brandon Simmons '18 and Max Wallace '21.
Butler, a recent graduate, described her experience as an archive student assistant as meaningful: "Sauer helped me gain and refine new skills when working on new collections. Because of this great opportunity, I had the chance to work closely with public researchers, graduate student interns, and retired community project volunteers."
LaRusso, another 2020 graduate, began working in the archives as a first-year student. "Working as an archive student assistant for four years will surely have a large impact on my professional life moving forward," he said. "The digitization process has given me an intimate view of the past and I am glad to have assisted in others being able to access them online."
Sauer estimates that all Illinois College yearbooks will be available online by 2022. The project is in progress, alongside other digital initiatives and Sauer is proud of the student-led effort to both preserve and share campus collections. The work is possible because of grants from the Council of Independent Colleges and the 2014 NEH Challenge Grant. 
To access the yearbook collection and other historical resources that are part of the College's growing digital archival materials, visit the Illinois College section of the JSTOR-Forum.