IC football player named national semifinalist for prestigious award
9.25.2019
Illinois College senior linebacker Mike Koos '20 was named a William V. Campbell Trophy semifinalist on Wednesday morning, joining 184 others nationally across all levels of NCAA and NAIA football in being considered for the prestigious award.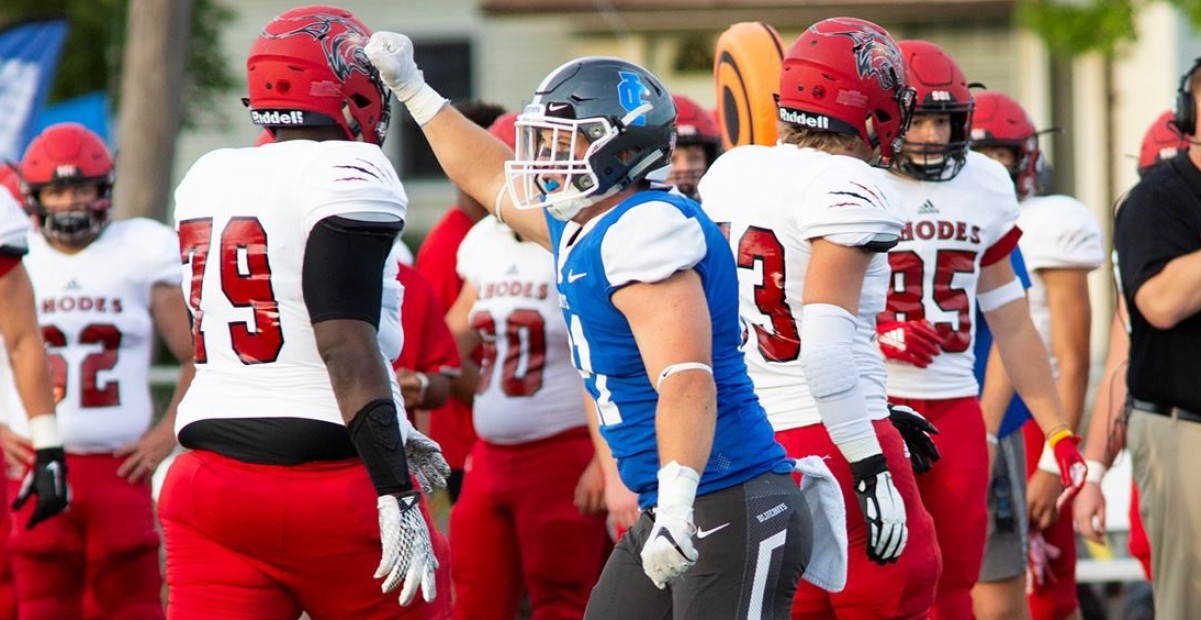 Through the first two games of the season, Koos leads the Midwest Conference with a total of 28 tackles (21 solo stops). He also has an interception which he nearly returned for a touchdown two weeks ago at Nebraska Wesleyan University. He came to Illinois College from El Paso, Illinois, where he attended El Paso-Gridley High School. An agribusiness major with a minor in biology, Koos carries a GPA of nearly 3.5. This is the third straight season in which Illinois College has had a semifinalist for the award, following in the footsteps of Jacob Homann '17 and JD Roesch '18.
Now in its 30th year, the National Football Foundation (NFF) will announce 12-14 finalists on Oct. 30 and each of those finalists will receive an $18,000 postgraduate scholarship as a member of the NFF National Scholar-Athlete Class, presented by Fidelity Investments. The finalists will travel to New York City for the 62nd NFF Annual Awards Dinner on Dec. 10 and one will be named the winner of the Campbell Trophy and have his scholarship increased to $25,000. 
Named in honor of the late Bill Campbell, former chairman of Intuit, former player and head coach at Columbia University and the 2004 recipient of the NFF's Gold Medal, the Campbell Trophy® is a 25-pound bronze trophy. This year's postgraduate scholarships will push the program's all-time distribution to more than $11.7 million. Since 2013, the Campbell Trophy® has been prominently displayed inside its official home at the New York Athletic Club.
Nominated by their schools, which are limited to one nominee each, candidates for the awards must be a senior or graduate student in their final year of playing eligibility, have a GPA of at least 3.2 on a 4.0 scale, have outstanding football ability as a first team player or significant contributor and have demonstrated strong leadership and citizenship. The class is selected each year by the NFF Awards Committee, which is comprised of a nationally recognized group of media, College Football Hall of Famers and athletics administrators.