Illinois College Board of Trustees welcomes new leadership
9.13.2017
The Illinois College Board of Trustees elected Steven R. Mills as chair, Susan L. Pratt as vice chair and Joan Mitchell DeBoer as secretary for three-year terms that began in July.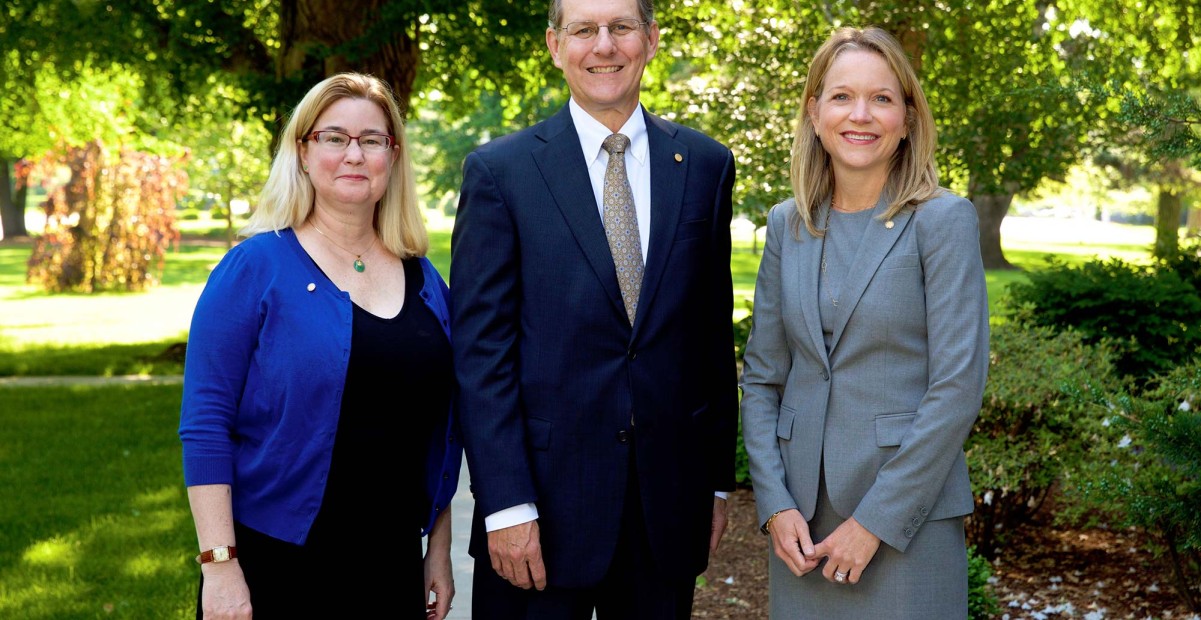 Mills, of Monticello, Illinois, retired from Archer Daniels Midland Company in 2012, after a distinguished career in which he led strategic, global efforts in various senior roles for more than three decades. He earned a bachelor's degree in mathematics from IC in 1977 and has served as trustee since 2000.
Pratt, a Jacksonville native, previously served as board secretary since 2011. Pratt lives in Canonsburg, Pennsylvania, where she works as a writer and consultant. She graduated from Illinois College in 1980 and earned a doctorate from the University of Illinois. Pratt is retired as a professor of English and an academic administrator. She served as an alumni trustee from 1999 to 2004 and has been a board trustee since 2008. 
 
DeBoer, who has served as a trustee since 2014, is also a native of Jacksonville and currently lives in Alexandria, Virginia. She served as the long-term chief of staff for Congressman Ray LaHood and then as his chief of staff for the U.S. Department of Transportation from 2009 to 2013. DeBoer is currently a policy advisor for DLA Piper in Washington D.C. 
Mills replaces Joy French Becker as chair. Becker retired from the Board of Trustees in June after having served the board with distinction for 24 years, serving as chair since 2007. Bob Chipman, who remains on the board, was the previous vice chair, serving in that capacity since 2011. He has been a trustee of the board since 1995. 
The College is fortunate to have been the recipient of wise counsel and support from former Chair Becker and Vice Chair Chipman. The Illinois College Board will honor their legacy by moving forward boldly under the leadership of this new team.