Jacksonville Promise again supports IC students
9.11.2019
Nine Illinois College students were awarded scholarships through the Jacksonville Promise Scholarship Program during a ceremony held at the end of August.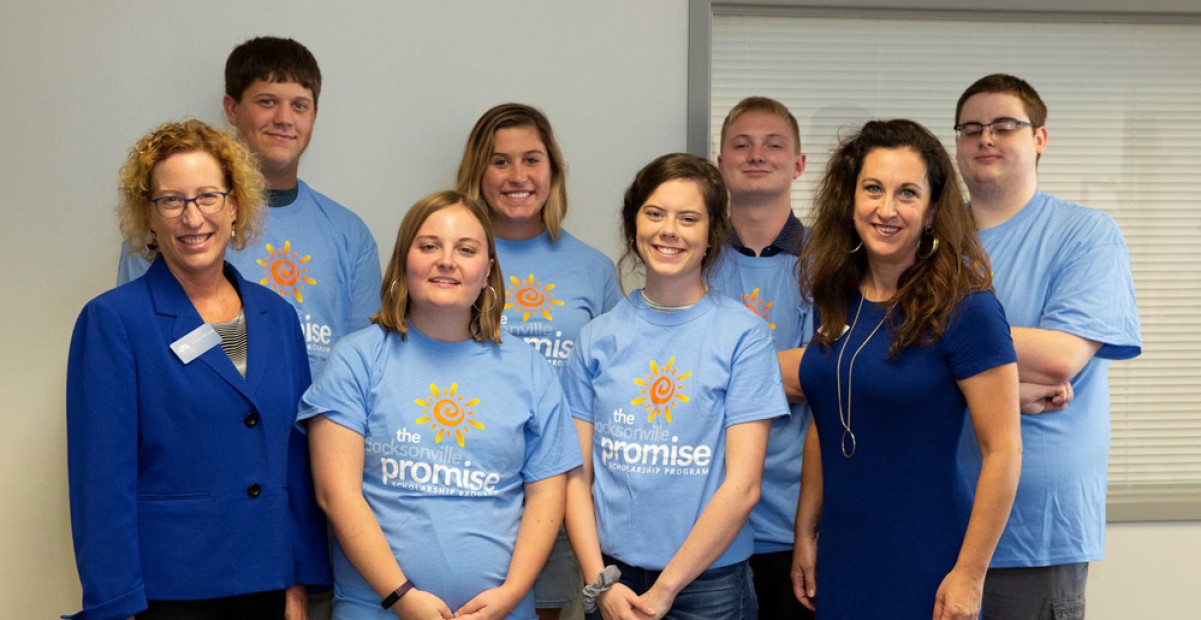 This is the fourth year for the Jacksonville Promise Scholarship Program and 29 students in the Jacksonville community were given awards to study at Jacksonville-area colleges. Each recipient received up to $2,500 for tuition and expenses.
The Jacksonville Promise Scholarship is available to public or private school graduates who attend school through 12th grade within the geographic boundaries of Jacksonville, Illinois, School District 117. To be eligible, recipients must choose to also pursue their higher education in Jacksonville. 
Jacksonville Promise President Charles Sheaff told the Journal-Courier that the scholarship encourages high school students from Jacksonville to stay in the city for college. He said this makes it more likely that they will also begin their careers in the region. 
According to Sheaff, a study by the Rural Economic Technical Assistance Center found that a $30,000 in endowment for students through the Jacksonville Promise could multiply to $120,000 in profits for the city and local businesses. 
The 2019 recipients attending Illinois College include Harrison Chumley '23, Kaylee Coop '23, Cameron Fernandes '23, James Fletcher '23, Dylan Marshall '23, Vivian Peters '23, Charles Veith '23, Elizabeth Weber '23 and Trevor Huston '23. 
Information about donating and the scholarship application can be found on the Jacksonville Promise Scholarship Program website.