Illinois College mourns Paul Findley '43 H'73
8.09.2019
The Illinois College community has lost one of its most dedicated and beloved members with the passing of influential politician and peacemaker Paul Findley '43 H'73 on August 9, 2019, at the age of 98.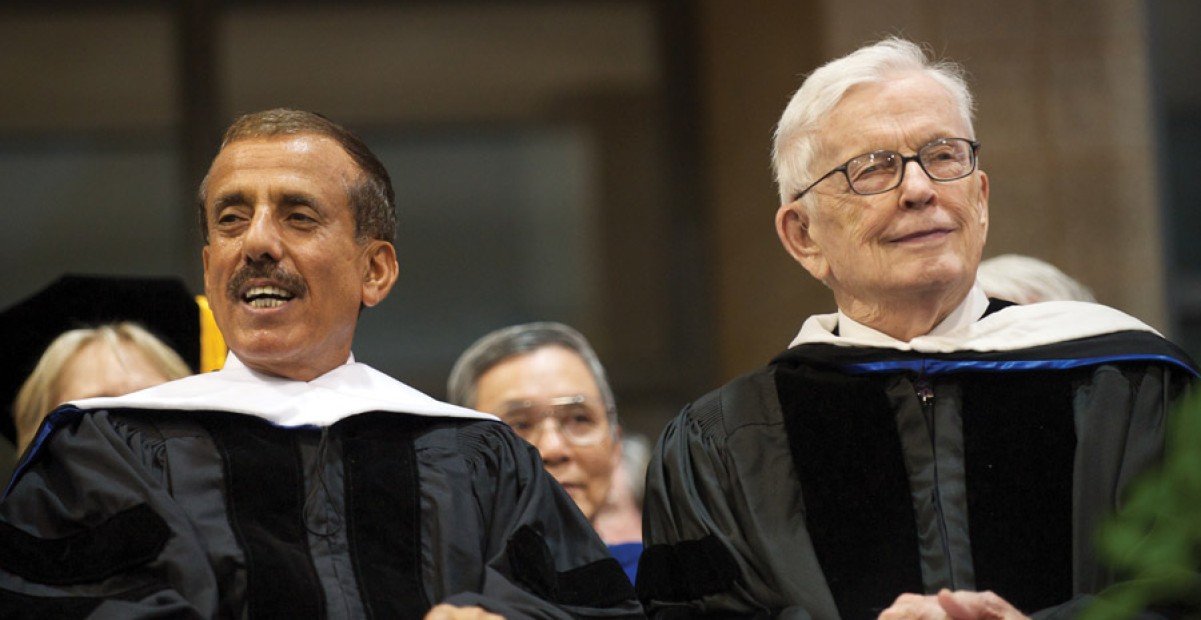 Congressman Findley's legacy at his alma mater will be his unbridled optimism, his inspiring courage and his lasting commitment to the success of IC's students.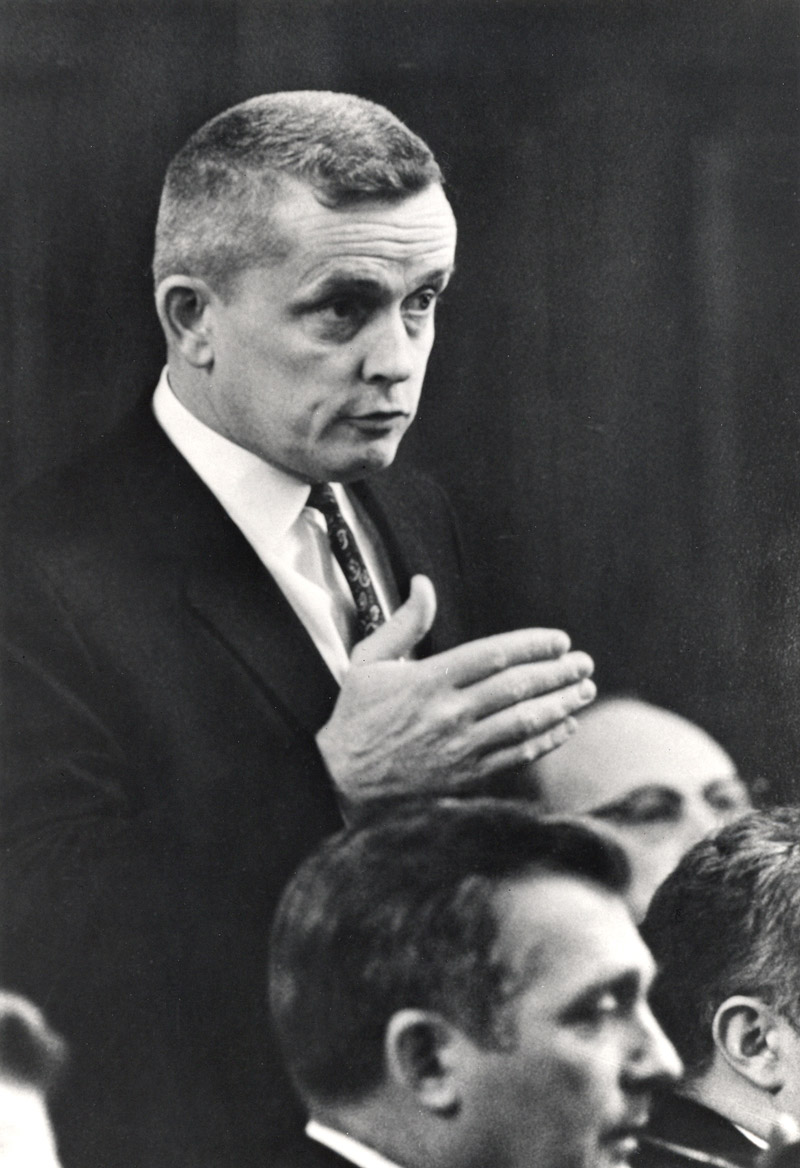 Congressman Findley graduated Phi Beta Kappa from Illinois College in 1943. He served in the U.S. House of Representatives from the 20th District of Illinois from 1961 to 1983, and is a member of the Illinois College Congressional Hall of Fame. 
"Congressman Findley will be remembered as a man of integrity and conviction," said President Barbara A. Farley. "He was a celebrated politician, statesman, author, speaker and global citizen. The Illinois College community is mourning the loss of a great friend and distinguished alumnus. Congressman Findley's legacy at his alma mater will be his unbridled optimism, his inspiring courage and his lasting commitment to the success of IC's students."
Congressman Findley's deep connection to the College and Phi Alpha literary society is woven throughout his life and extended well beyond his years as a student. "Illinois College has been a part of my life, a fascinating part, all through the years," said Findley in a 2013 interview with Mark DePue, director of oral history at the Abraham Lincoln Presidential Library. The interview took place in the Paul Findley Congressional Office Museum, located in IC's historic Whipple Hall, three blocks from the Jacksonville house on Edgehill Road where Findley was born in 1921. 
The museum, established in 2011 as a part of the Khalaf Al Habtoor Leadership Center at Illinois College, is designed to promote justice and opportunity for all people. The space interprets the government office Findley held for 22 years, complete with his congressional desk. It houses a collection of artifacts — the physical embodiment of Findley's life story. The museum serves as a learning laboratory for Illinois College students and welcomes both local and global visitors. Through the museum, they are able to experience Findley's awe-inspiring journey spanning several decades. The collection gives insight into his varied interests. Several themes emerge from the curated space — Findley's passion for human rights and social justice, the connection he felt to Abraham Lincoln, the influence of his successful political career serving under seven presidents, and his life's work toward international relations and awareness of global issues. 
Findley grew up in Jacksonville, one of five children. He developed an early love for politics as a teenager listening to FDR's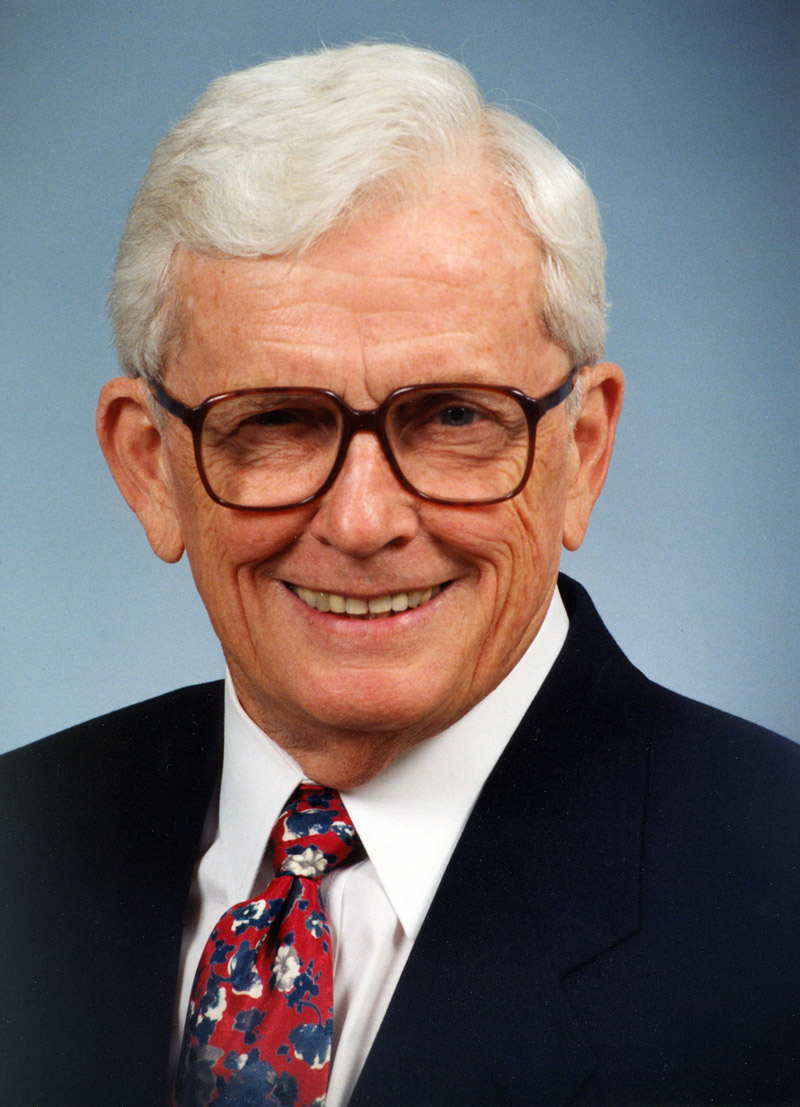 "fireside chats" and participating in student government. He exhibited talent as a journalist on the school newspaper at Jacksonville High School, where he often wrote about social justice and equality. 
As a student at Illinois College, Findley completed a double major in history and political science and was a member of the debate team. He also played tennis and worked as a reporter for the Jacksonville Journal-Courier, where his interest in politics grew covering local government. Findley was also a contributor to the student paper, The Rambler, composing two memorable op-ed pieces, titled "Highlights and Shadows" and "Findley's Uncensored Prejudices," which he described as "valuable experiences in speaking out." Despite his busy schedule, he established strong ties to Phi Alpha literary society, a connection that kept him involved on campus. After returning to Jacksonville in 1983, the Congressman devoted time and attention to the students of Phi Alpha. He attended productions, offered counsel and hosted an annual event at his West College Avenue home, at which he served pumpkin pie and listened to the hopes and dreams of members. 
Upon graduating from IC, Findley was immediately called to duty in the Navy Reserves. He trained throughout Illinois before being stationed in the Great Lakes, Japan, and later in Guam, where he met his future wife, Lucille Gemme, who was serving as a Navy flight nurse. The two were married in January 1946. 
Following his time in the Navy, Findley took a job as an assistant editor at a weekly magazine working with author Clarence Streit. He continued writing about the political and social issues of the time. Findley later returned to the Jacksonville area working as managing editor for the weekly Pike County Republican newspaper in Pittsfield, a publication that he later owned. 
In 1960, Findley was elected to Illinois' 20th congressional seat and relocated his family to Washington, D.C., to begin his political career. Findley ignored early advice in his political career to keep a low profile, opting instead to "make the biggest waves possible for worthy causes." Throughout his career in politics, Findley remained conservative on fiscal matters and bold when speaking out on social issues. He built a reputation as someone who was not intimidated into silence by the risk of controversy — even when his ideas conflicted with pressure from his own party.
Findley was an advocate for farmers and the agricultural community, which included many of his central Illinois constituents. Along with the Agriculture Committee, he worked on the Education and Labor, and Foreign Affairs Committees. Findley felt strongly about many issues including war, trade, human rights, diplomatic relations and famine. In 1964, he controversially supported a bill that barred housing discrimination on the basis of race — an unpopular vote with his constituency and fellow Republicans. Findley later said that he was most proud of his record of voting to support civil rights while in Congress. 
In his work with foreign affairs, Findley had the opportunity to travel and work with governments throughout the world. Congressman Findley led the NATO task force and developed stronger relations with France and China. A trip to Yemen in 1974 was said to be the catalyst moment when he recognized what the current situation was in the Middle East; it was an experience that shifted his humanitarian mission and helped develop his global vision. Findley has been recognized nationally and internationally for his work promoting peace in the Middle East and educating others on the region. 
Findley's work in the Middle East fostered a longtime friendship with United Arab Emirates businessman and philanthropist, Dr. Khalaf Al Habtoor H'10, which grew out of their shared values, a mutual interest in enhancing relations between the U.S. and the Middle East, and a dedication to addressing the Israeli-Palestinian conflict. After publishing his book, "They to Dare Speak Out: People and Institutions Confront Israel's Lobby," in 1985, Findley became even more well known in the Middle East. Findley and Al Habtoor met several times in the late 1980s and each has expressed their admiration for the other. Findley introduced Al Habtoor to his alma mater. The College later conferred an honorary doctorate on Al Habtoor in 2010, recognizing his distinguished contributions to global peace. In 2014, Al Habtoor announced that he was creating the Pathways to Peace program at Illinois College in collaboration with Congressman Findley and his family. Findley shared the stage with him that day, as did former U.S. President Jimmy Carter H'14 who delivered the Phi Alpha Literary Society Lecture. The previous day Congressman Findley offered remarks at the dedication of the Khalaf Al Habtoor Archives at Illinois College.
Dr. Al Habtoor and Congressman Findley shared a mutual admiration for Abraham Lincoln. Findley's connection to Lincoln was a thread woven throughout his political career and life. As politicians, Lincoln and Findley represented much of the same geographical area in Congress, and he was dedicated to ensuring that Lincoln's story lived on in Central Illinois. Findley's fascination with Lincoln grew throughout his political career and led him to author a book on the historical figure in 1979, titled "A. Lincoln: The Crucible of Congress." He said that he may have never been elected to Congress without Lincoln and that he never gave a speech during his first political campaign without quoting a Lincoln speech; he had many of them fully memorized. It was a skill he learned at IC through his involvement with Phi Alpha. He found it fitting that Lincoln was an honorary member of the same literary society. During his political career, Findley was instrumental in passing legislation to make Lincoln's Springfield home a national historic site. He rescued Lincoln's made-to-order sofa from the historic figure's 1837 law office, displaying it in his congressional office and later in his museum — where it remains today. In 2016, a new "Looking for Lincoln" exhibit was dedicated on the IC campus, a project initiated and funded by Findley in collaboration with Illinois College, which he called "a great gift to the student body and to the future." 
Supporting the College became a lifelong passion that seems to grip me tighter with each passing year.
Findley served on the Illinois College Board of Trustees from 1963 to 1993 and was awarded an honorary doctorate in 1973. The Khalaf Al Habtoor Archives at Illinois College houses Congressman Findley's papers; IC students have gained hands-on experience with researching, processing, and digitizing this content. Since 2017, two NEH Visiting Humanities Scholars have journeyed to Illinois College specifically to utilize the collection. In June Illinois College received a grant through Interfaith Youth Core to fund the Findley Interfaith Initiative, a yearlong project to explore the career of U.S. Findley as an interfaith leader, drawing from historical collections in the Paul Findley Congressional Office Museum and the Khalaf Al Habtoor Archives at Illinois College.
"I was on the scene during a lot of history, and it could be that some of the activities I took part in will yield information for historians in the future," said Findley of the many resources he has worked to establish at Illinois College.  
More about Findley and his work can be found in the collection of prolific writings he produced throughout his life. He authored several books including his autobiography, "Speaking Out: A Congressman's Lifelong Fight Against Bigotry, Famine, and War," in 2011. 
A memorial service will be held at 10:30 a.m. on Wednesday, August 14, 2019, at First Presbyterian Church, 870 West College Avenue, Jacksonville, Illinois. The family will meet friends from 4 to 7 p.m. on Tuesday, August 13, 2019, at the Paul Findley Congressional Office Museum, located in Whipple Hall on the campus of Illinois College, 1101 West College Avenue, Jacksonville, Illinois. The American flag on the Historic Upper Quad of Illinois College will be flown at half mast until Friday August 16. 
Memorials can be made to the Lucille Findley Educational Foundation or the Illinois College Student Success Scholarship Endowment. The Williamson Funeral Home is in charge of arrangements. Condolences may be left online at www.airsman-hires.com.
Read additional tributes to Findley online: