IC Store has new home on campus and online
8.21.2019
The IC Store has recently relocated to a new campus location in Caine Student Center and launched an online store.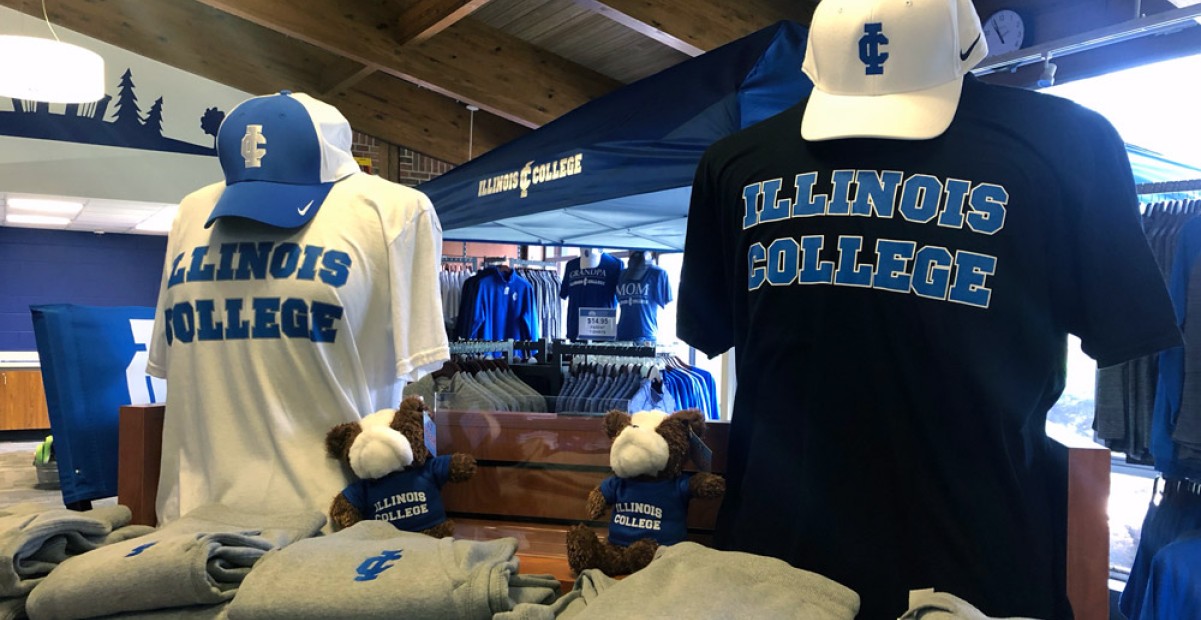 According to Katie Carls, director of business development and campus events, who oversees the IC Store, the new location is now fully  stocked with fresh merchandise that can be purchased in-store or through the new website at icstoreic.merchorders.com. 
"Our Illinois College community is very proud of their connection to IC," she said. "We wanted to give them a way to really show their school spirit. Besides offering a greater selection of items, alumni, parents and friends from throughout the country can now conveniently shop for Illinois College merchandise at any time and have it delivered right to them." 
Some of the new items now available on the online store include Columbia, adidas and Under Armour branded apparel, tailgate merchandise to kick off the fall athletic seasons and a wide variety of apparel and gifts for people of all ages.
For more information about the IC Store, visit www.ic.edu/icstore or shop online now at icstoreic.merchorders.com. 
The IC Store in its new location in Caine Student Center
1 of 6
The IC Store in its new location in Caine Student Center
2 of 6
The IC Store in its new location in Caine Student Center
3 of 6
The IC Store in its new location in Caine Student Center
4 of 6
The IC Store in its new location in Caine Student Center
5 of 6