Jim Hunstein to lead new IC men's volleyball program
8.12.2019
The long-time St. Louis-area coaching veteran was selected to lead the newest Illinois College program.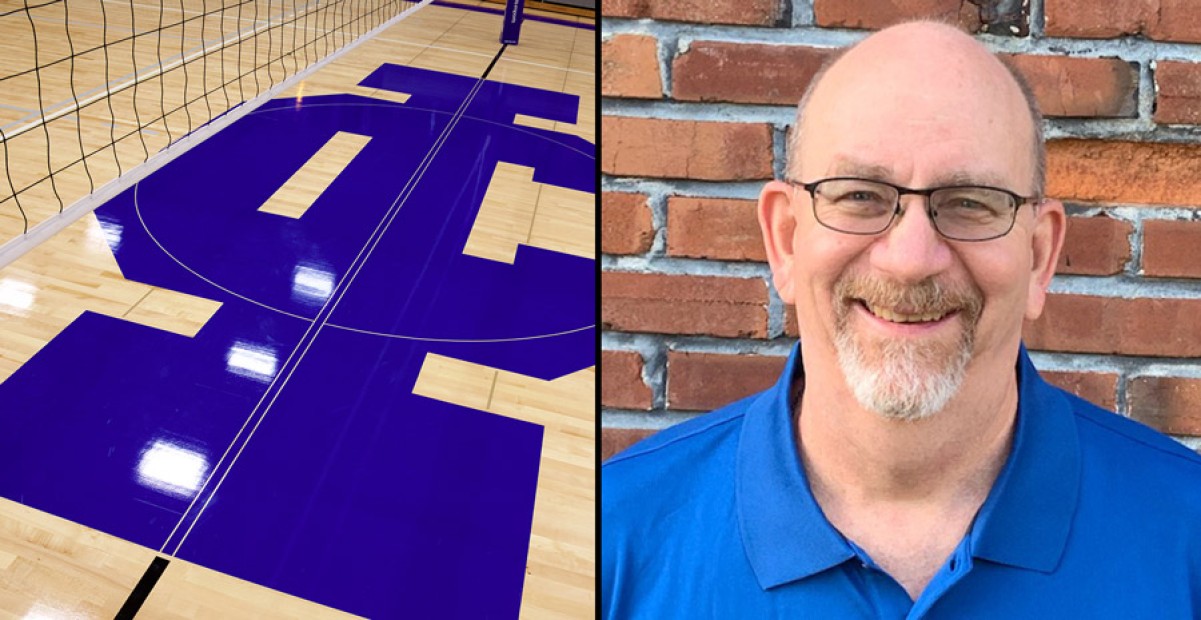 Illinois College Director of Athletics Mike Snyder has introduced Jim Hunstein as the first head coach of the new IC men's volleyball program. Hunstein, currently the women's head coach at Lindenwood University-Belleville, will continue coaching the Lynx in their final season before officially taking the reins of the new Blueboys program later this year.
"I'm really excited about this opportunity," Hunstein said. "Starting a program from the ground up is going to be quite a challenge, but one I welcome for that reason. It's something I think most coaches dream of having the chance to do."
Hunstein began his coaching career nearly 20 years ago and joined the college ranks in 2008, joining Washington University in St. Louis as a women's assistant. The Bears would go on to win a national title in 2009 and again reach the Division III Final Four in 2010. After four years there, Hunstein took over his own program when he became the head coach at Lewis & Clark Community College. He then moved back to Division III and led the Blackburn College program in 2016 and 2017, helping the Beavers achieve their second-best season in school history two years ago. Starting in 2018-19, he took over at Lindenwood-Belleville and has served as the head women's coach and assistant men's coach with the Lynx ever since.
Along with his coaching experience at the collegiate level, Hunstein has had a long career in the St. Louis area as a club coach and assistant with USA Volleyball. From 2000 through 2016, Hunstein coached three clubs in the St. Louis area and has since been the head coach of the Capital Area Volleyball Club out of Springfield. Since 2012, he has worked with USA Volleyball as an assistant coach and evaluator. He has also directed and presented at numerous camps throughout the region.
"I am thrilled to have Jim join the department as the leader of our men's volleyball program," said Director of Athletics Mike Snyder. "We were looking for someone with an established coaching background, strong recruiting abilities and deep ties to the Midwest volleyball scene. Jim checked all of those boxes. We are excited to get this program rolling and I am confident Jim will build a program that will have prolonged success."
"I look forward to joining the athletic department and the rest of the IC family," Hunstein added. "I've always been impressed by the campus and the facilities and I look forward to calling it home and bringing in young men to compete for us."
Hunstein will begin recruiting for Illinois College in the upcoming months before officially beginning his duties on the Hilltop later this year. With a competition season that runs from January to April, the IC men's volleyball program will debut early in 2021.