New IC website wins national design award
7.05.2018
The new Illinois College website was recently named as a winner in the Graphic Design USA's annual American Web Design Awards.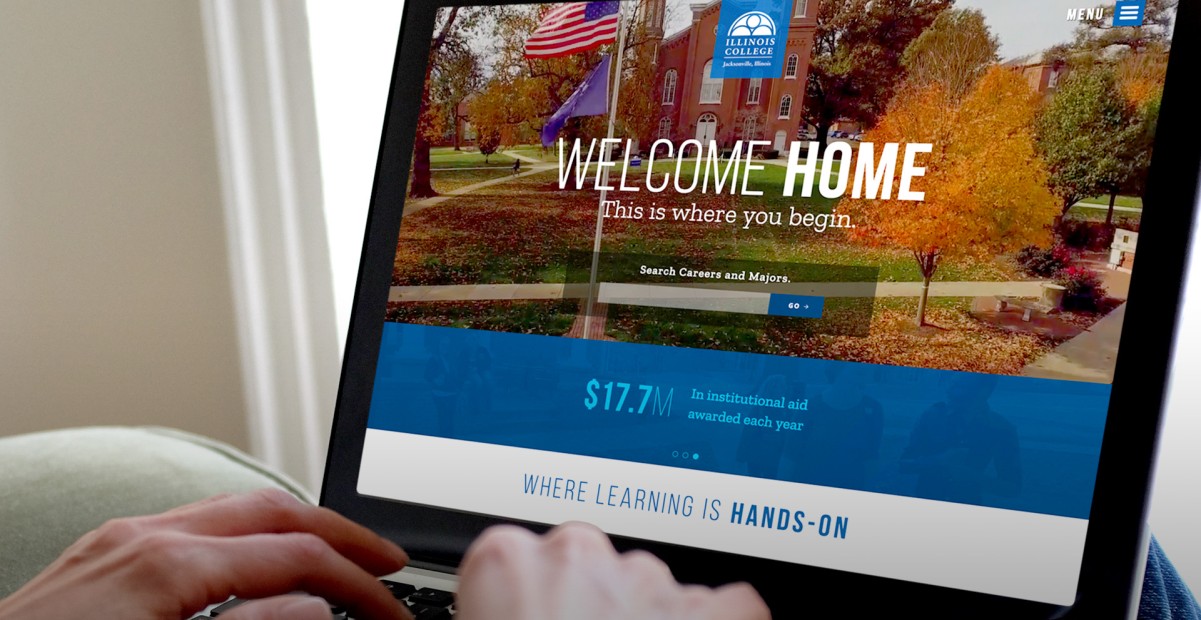 IC partnered with digital creative agency Knowble Media of Columbus, OH for a complete redesign which launched in in February of this year. Winners were selected from from more than 1,500 entries and the 89 award winners span a variety of sectors.
Our partnership with Knowble Media has been a wonderful, reflective experience. Together we were not only able to create a new website that best represents the College, but provides a platform for us to truly tell the Illinois College story in new and exciting ways.
Other winners whose creative agencies or inhouse teams were recognized for online design projects include Altria Group, American Public Television, Auburn University, Bank of America, Blimpie, City of Boston, Cisco Systems, Cold Stone Creamery, Dell, Denver Market Street Station, Dollywood, Fenty by Rhianna, GEICO, Girl Scouts of America, Hallmark Channel, Harvard University, Hilton Hotels, Holland & Hart, Indian Motorcycle, Johns Hopkins University, Kroger, LA County Department of Public Health, Marc Jacobs Beauty, Medtronic, National Basketball Association (NBA), National Football League (NFL), Nielsen Holdings, Northwell Health, Paper Mill Play House, PennDOT, PepsiCo, Penske Automotive, Pinkberry, Polaroid, Progressive Insurance, Quicken Loans, Rich Foods, Stanley Black & Decker, State of Nebraska, Trinity Church Wall Street, United States Olympic Committee (USOC), United Technologies, Whisky Live USA, XO JET, Zipcar and more.
Graphic Design USA
This is the 55th year that Graphic Design USA, the magazine for graphic design professionals, has organized competitions for the creative community. Their American Web Design Awards celebrates the power of online design to attract audiences, generate engagement and response, and advance organizations, brands and causes.