Osage Orange Festival returns, community invited for fun evening
5.09.2022
After a two-year hiatus, Illinois College will again host its popular Osage Orange Festival and Senior Celebration on Saturday, May 14, from 5 to 7:30 p.m. in the Lincoln Hall parking lot, located on the corner of Edgehill Road and Park Street. This community event is open to the public and admission is free for all.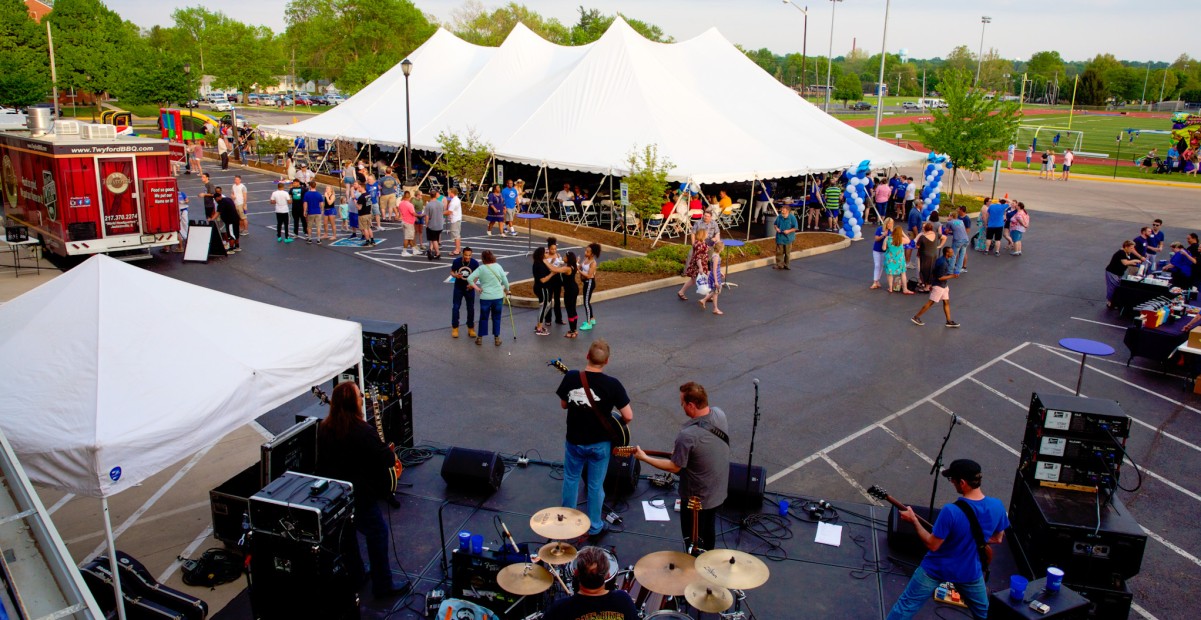 This year's festival offers entertainment for all ages — including live music by Exit 52 Band, inflatables, face painting, games and fun activities for those in the IC community and surrounding Jacksonville area.
A variety of the area's favorite food trucks, including Leo's on Wheels, Foodie Machine and Los Rancheros, will provide a delicious variety of festive food and drink for purchase, including beer and wine options.
Sponsored by the Illinois College Alumni Association, the Osage Orange Festival and Senior Celebration is again expected to draw a large crowd to celebrate the achievements of Illinois College graduates in the tradition of Osage Orange. Beginning in 1882, students and faculty would break from their studies to picnic and trim the Osage hedge that surrounded campus. In that same spirit, Illinois College will celebrate the Class of 2022 and looks forward to seeing new and familiar faces alike for a fun-filled evening.
Osage Orange Festival and Senior Celebration attendees are invited to RSVP online to help with planning, but all are welcome to attend without an RSVP. The event is part of a weekend of events leading up to Illinois College's 188th Commencement which will be held Sunday, May 15. For more information about commencement, visit www.ic.edu/commencement.