Student-faculty research in chemistry recognized at national conference
5.07.2019
Illinois College students Lindsay Bruce '20 and Lisset Perez '19 were among those chosen to present their work this spring at the 2019 American Chemical Society Meeting in Orlando, Florida, the largest chemistry conference in the nation.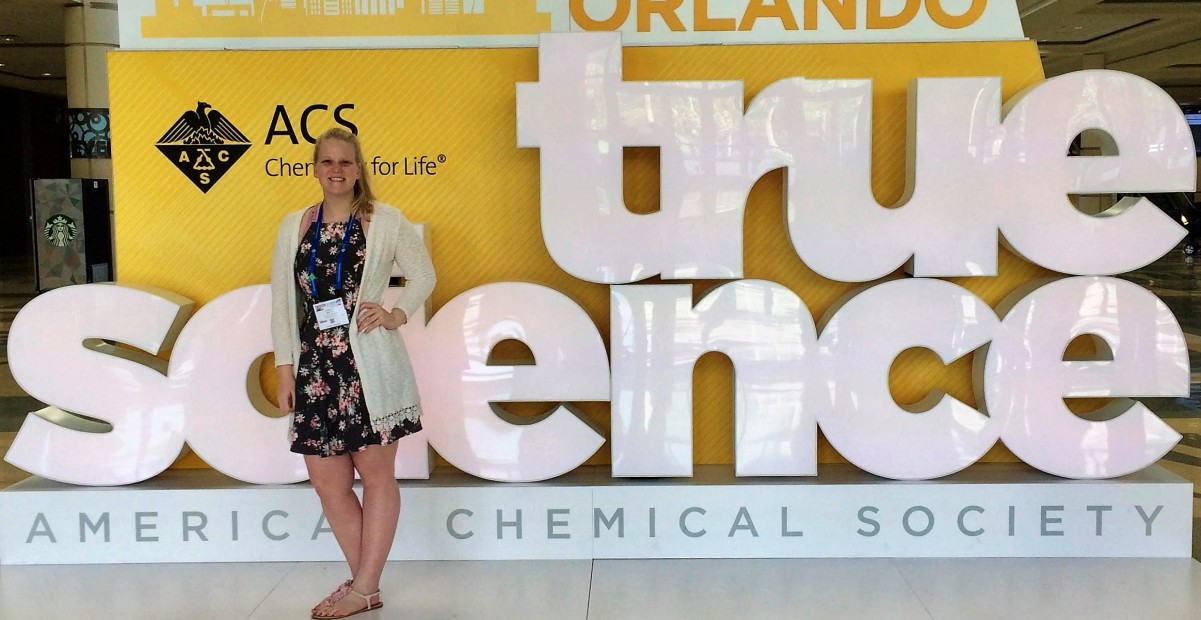 Their student-faculty research entitled  "Investigation of a Series of Nickel Phosphine Catalysts for 'Green' Suzuki-Miyaura Coupling Reactions" was recognized with a "Great Research" designation by the Council on Undergraduate Research during a special invitation-only poster presentation called Sci-Mix. Bruce and Perez completed their student-faculty research working with Dr. Jocelyn Lanorio, assistant professor of chemistry, in summer 2018. 
Bruce was also able to attend the conference and present the group's work to the the more than 10,000 industry professionals in attendance. Other presenters included undergraduate and graduate students, faculty, postdocs and chemists from various fields. Bruce, a junior chemistry major, says just being among the few undergraduates selected and invited to present in Sci-Mix was an honor and an opportunity to continue developing skills. 
"This conference has been a very great learning experience for me," she said. "I had the opportunity to be very independent and gain leadership skills through not only presenting, but attending workshops." Bruce said sharing their findings on a national stage was intimidating, but as she was able to build her confidence throughout the conference. 
"Overall, I had a great experience and could not thank Dr. Lanorio enough for convincing me to travel to the conference on my own," said Bruce, who also expressed gratitude for the IC experiential learning and student travel funds, professors, family and friends whose support and encouragement has helped her to grow and challenge herself. The student-faculty research was funded through the Warren and Marcia Billhartz Experiential Learning Fund and Bruce's travel was supported by Tillery Student-Faculty Collaboration Fund established by Stephen M. Tillery '72. 
From her student-faculty research experience, Bruce also learned technical skills that will carry into her future pursuits. "During this research, I became more familiar with the instrumentation and chemistry machinery that I can use in my field," she said. "I also gained a love for the lab and more experience outside the classroom." 
Lanorio recently published her first article on her Organometallics research as an Illinois College professor, available online through American Chemical Society Publications here.