IC's Hyde finishes sixth in nation, earns All-American honor
5.30.2018
Illinois College sophomore Andrea Hyde '20 earned All-America honors in the Women's 100 Meter Dash on Saturday, finishing sixth nationally in the event.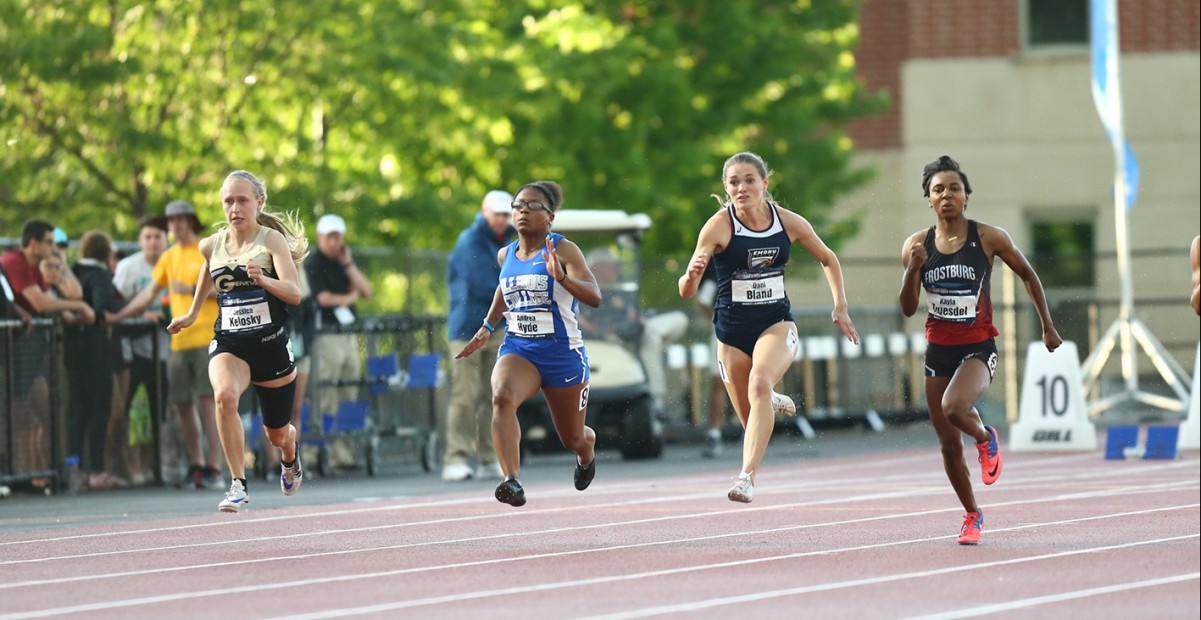 Hyde's time of 12.26 seconds bested her qualifying time by more than two-tenths of a second and placed her ahead of three runners in the final. She is the first All-American for Illinois College since Brittney Burgess in the Women's Javelin Throw in 2015, and the first All-American on the track for IC since Ofuma Eze-Echesi in the 400 Meter Dash in 2014.
Senior Tyra Abraham of Claremont-Mudd-Scripps was the national champion in the event, crossing the line in 11.87 seconds. 
The Midwest Conference champion in both the 100 Meter Dash and 200 Meter Dash, Hyde finished first in the 100 in all but three competitions during the outdoor season. Along the way, she also helped the women's 4 x 100 Meter Relay and 4 x 200 Meter Relay each set school records.