IC honored with Racial Equity & Interfaith Cooperation Award
3.24.2021
Illinois College was awarded its second Racial Equity & Interfaith Cooperation Award from the Interfaith Youth Core which includes a $1,000 fund that will support the development of a student advisory council for the college's historical collections.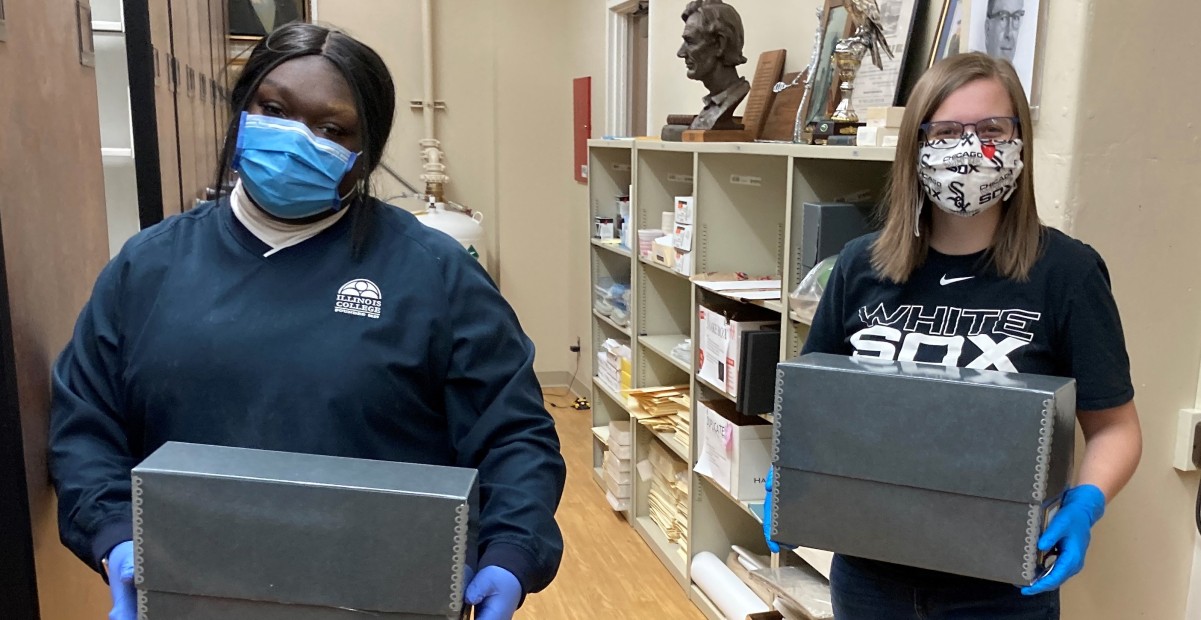 The award is part of IFYC's We Are Each Other's Fund, an initiative to bring together interfaith leaders with the shared goal of addressing national crises and "bridging Americans in common purpose."
Through the award, IC will have access to ongoing consultation with staff from IFYC and opportunities to network and collaborate with other award recipients. 
Samantha Sauer, archivist, curator and assistant professor of history, will serve as faculty advisor.
"It's an honor to be recognized with this award from the IFYC which supports existing and future campus community collaborations," she said. "The new award will enable IC to explore new and meaningful opportunities to continue to engage our students as stakeholders with the equitable collection, preservation, and sharing of historical campus collections." 
According to Sauer, the work will build on the momentum of a current IC initiative launched through the fund during fall 2020. 
The previous initiative involves a collections development and research project with the Khalaf Al Habtoor Archives titled "Inclusive and Accessible: Addressing Gaps in Student Organization Records" which is led by Terena Clemons '22 and McKenna Servis '22. The student-leaders were selected in October 2020 following a competitive campus-wide search. They recently presented a virtual campus information session on their work.
Sauer, who has worked closely with the students this academic year is proud of their accomplishments and, said they demonstrated "a clear commitment to establishing a well-researched foundation for this multi-year initiative."
She added: "Thanks to the hands-on work and research of our students, the project is well-positioned for next necessary steps." 
To learn more about Khalaf Al Habtoor Archives and how it serves the Illinois College campus, surrounding communities and researchers worldwide, visit www.ic.edu/about/history/khalaf-al-habtoor.