Croft recognized as a 'changemaker' with competitive fellowship
3.23.2021
Illinois College student D'Ajahnae Croft '23, was recently honored as a Newman Civic Fellow in recognition of her dedication to building a stronger community through leadership and social change.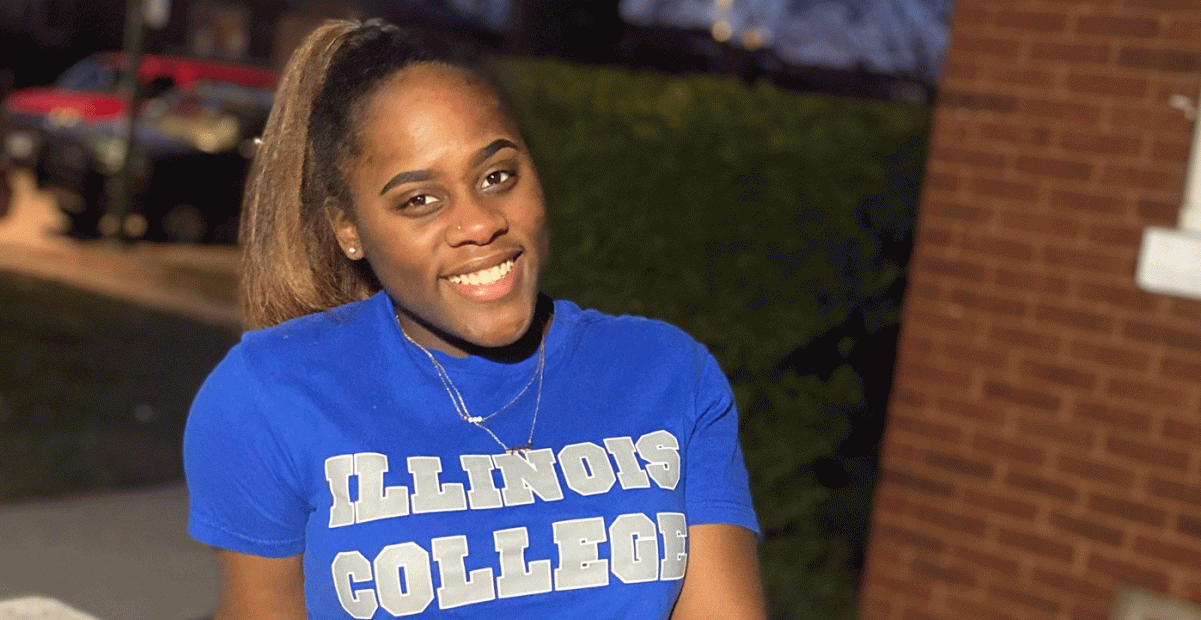 The selective fellowship, awarded through Campus Compact and beginning September 2021, provides recipients with a full year of training, networking opportunities and resources to nurture their leadership abilities and fuel their passion for social change. Croft is the first IC student chosen for the honor in a decade; the last IC recipient was Samer Anabtawi '12 in 2011. 
Just in her second year at IC, Croft has already accomplished a lot. The English education major is involved in Student Senate, Legacy Dance team and Project LEAD — a program to increase diversity among future educators. She also serves on the Black Student Union's executive board and will step into the role of president for the group next year. 
Croft was nominated for the fellowship by IC President Barbara A. Farley for being an "exceptional student leader focused on building awareness for and addressing issues of racial injustice." Each institution can nominate only one student. 
The sophomore's nomination was also supported by Jaime Klein, assistant professor of education. Last semester, Croft served as an academic mentor for first-year students in a course taught by Klein and helped the professor to maintain a connection with students during a challenging time. 
According to Klein, Croft has an excellent reputation across campus; her fellow department members all gave Croft's name when asked for recommendations for the Newman Civic Fellowship.   
Klein added: "She always works hard, seeks to understand and truly has the goal of sharing her love of learning to her future students." 
Despite her record of success, Croft describes her shock in learning that she was chosen as a Newman Civic Fellow earlier this month. 
"I didn't think I would be awarded this opportunity. I immediately realized it was a really big deal, but I'm still kind of in shock," she said, adding: "I'm just very grateful." 
The Newman Civic Fellowship is meant to help "changemakers and problem solvers" bring positive, long-lasting change to their communities throughout their lifetimes. 
For Croft, a future teacher, the most exciting part of the program will be the opportunity to help others and to advocate for historically marginalized groups. It will also help prepare her to be a better teacher, she says. 
"I've always wanted to be at the forefront of everything. A teacher is quite literally at the front of the classroom with students looking toward them," she explained. "That's why I like to be involved because I want to be prepared to become a leader who students can look up to." 
Croft's full fellowship profile is available here. To learn more about community engaged learning at Illinois College, visit www.ic.edu/communityservice.