Illinois College student book drive makes local impact
2.12.2020
Illinois College's CARE student organization made a big impact on local literacy by donating nearly 500 books collected through a book drive to area schools, including Washington Elementary, Jacksonville High School and Our Savior School.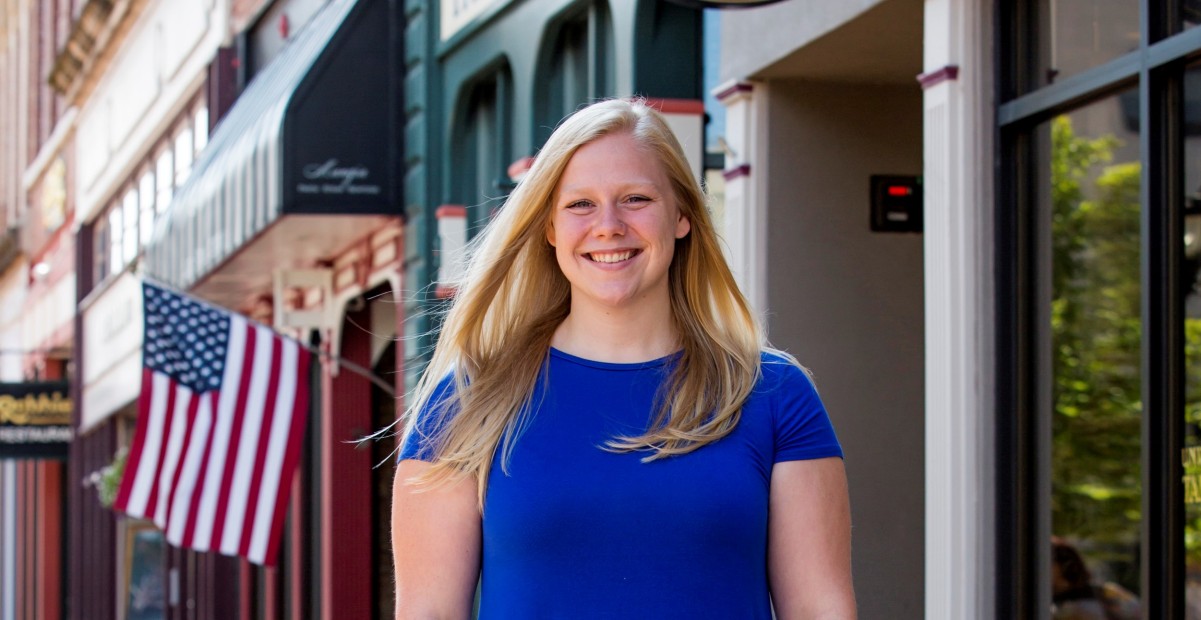 IC's CARE is affiliated with the national organization, which works around the globe to save lives, defeat poverty and achieve social justice. The four IC students who are part of the organization this year localized that mission to make a difference in the Jacksonville community. 
They organized the book drive and gained support for their mission using their network of other student organizations, classmates and professors. Donations were collected throughout the fall semester. Service fraternity Alpha Phi Omega led collection efforts, bringing in approximately 180 books. 
"The biggest surprise for us was the fact that we collected so many books," said Addysen Drake '21, president of IC's CARE. "With only four people taking the initiative, it was amazing that we were able to accomplish something so large."
Drake also discovered how difficult it can be to get others to take action: "Reaching out to people and getting them to respond was difficult; people are busy and a lot of times they just push stuff like this to the backburner. Luckily we kept going, and I am so thankful."
According to Ryan Flynn, director of community-engaged learning at IC, service projects like these highlight Illinois College students' overwhelming interest in engaging with events and issues taking place beyond the Illinois College campus. 
"These projects provide students with some insight into the needs of the community and where assets may be found and leveraged. This work gives students the opportunity to learn more about Jacksonville and Illinois College's relationship to the town around it," Flynn said. 
Flynn added that service projects are completely student led and help Illinois College students apply what they learn in the classroom and develop "leadership skills, organizational and time management skills, problem solving and critical thinking."
Drake, a sociology and communications and rhetorical studies major, added that she also learned that "no matter how small or insignificant you might think something is, the impact can be greater than you ever anticipated." 
Staff at the schools expressed their gratitude in receiving the book donations to help encourage literacy for their students. IC's CARE organization plans to hold another book drive next fall. To others interested in taking on a community project, Drake advises taking your idea, no matter how big or small and "go for it." 
To learn more about how your organization can partner with Illinois College students on a service-learning project, contact Ryan Flynn at 217.245.3630 or ryan.flynn@ic.edu. 
 
Pictured: Addysen Drake, President of IC's CARE.