Illinois College SAAC will host Girls and Women In Sports Day event
1.26.2023
The Illinois College Student-Athletes Advisory Committee will host a free event promoting Girls and Women in Sports Day on Saturday, Feb. 18, from 9 a.m. to 11 a.m. for girls in the age range of Kindergarten to 8th grade.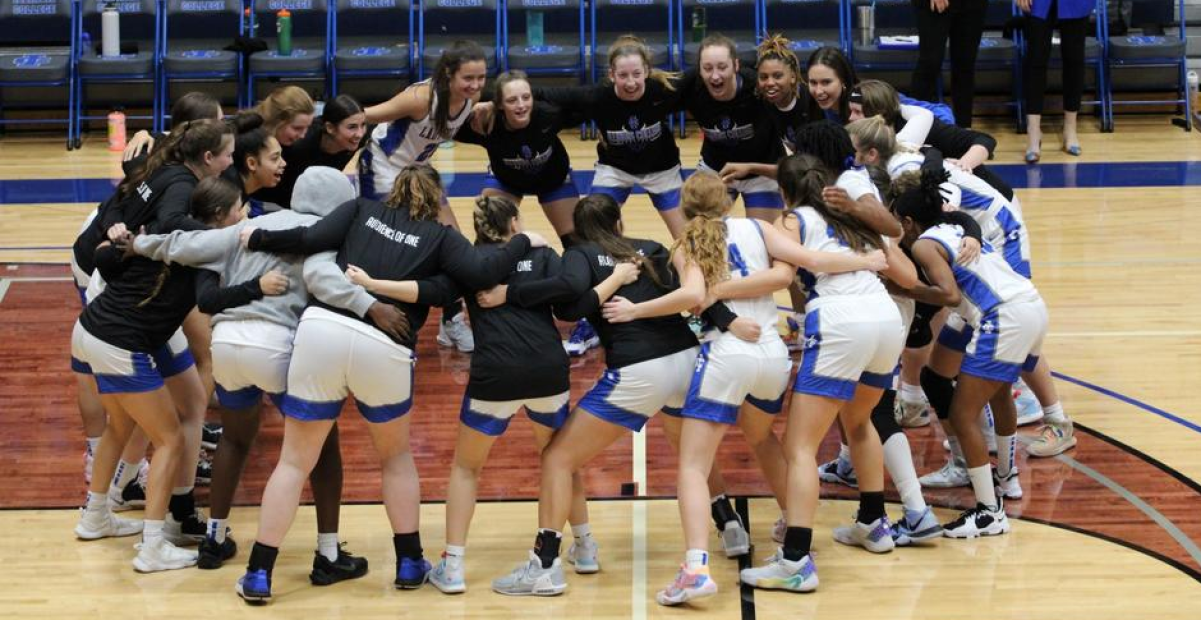 The event will feature a variety of activities with participants rotating through a series of stations where they will participate in sports such as basketball, volleyball, softball, football, tennis, field events, soccer and golf. The events will be led by current IC student-athletes and after the event, the participants are welcome to join the student-athletes for lunch from 11 a.m. to noon. Participants will also be invited to cheer on the Lady Blues women's basketball team as they face Lawrence University at 1 p.m. 
The participants will be recognized at the beginning of the women's game and make a tunnel for the players as they enter the court. Sign-ups are now open and available HERE. Parents, please be sure to fill out the google form and the participant paperwork.