Illinois College Esports Will Host Unified Gaming Fanfest
1.23.2023
The Illinois College Esports team will host the Unified Gaming Fanfest on Saturday, Feb. 11, and Sunday, Feb. 12.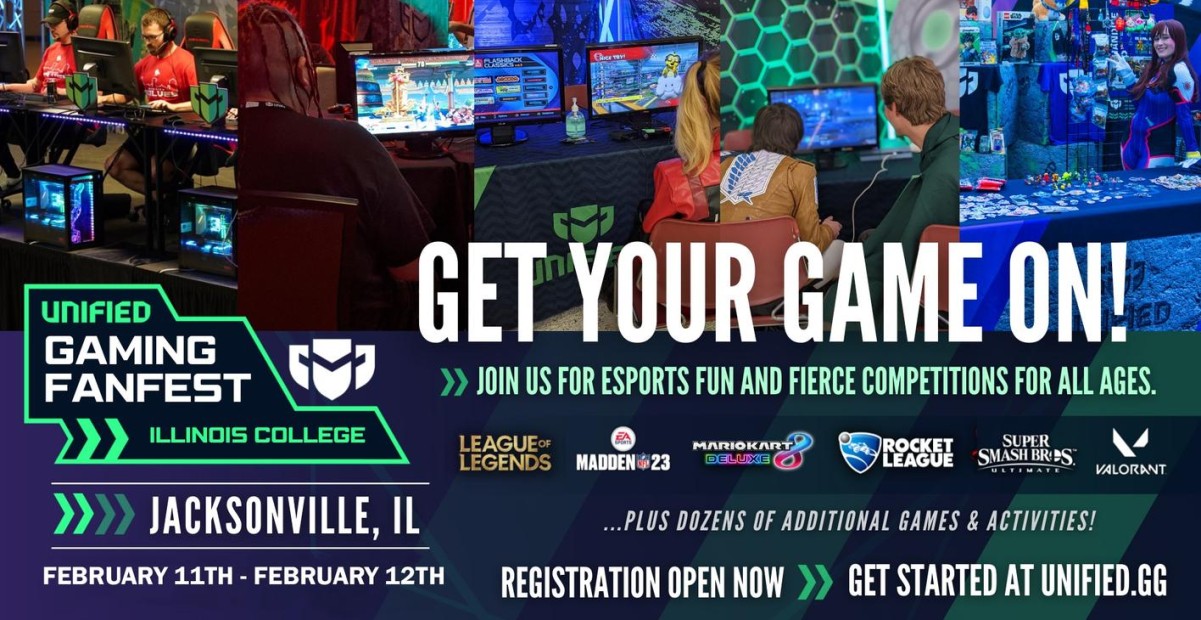 The Gaming Fanfest will welcome both high school teams and college teams to compete in a variety of games and competitions. The event will run on both days from 10 a.m. to 10 p.m. Fans and spectators are welcome to attend and participate. 
The event will feature live college competition in League of Legends with the IC Esports team competing in two matches. The team will face Drury University on Saturday at 1 p.m. and Ohio Northern University on Sunday at 10 a.m. Other scheduled college competitions will be held in Sherman Gymnasium. Illinois College is one of three schools hosting an in-person competition sanctioned by Riot. The MEC is the only Esports conference that competes in person. 
The event will feature multiple popular games such as League of Legends, Fortnite, Valorant, King of Fighters, Super Smash Bros, NBA2K, Madden, Call of Duty, and Rocket League. Competitions are now open for registration. 
Tickets start at only $5 per person. For more information on registering for competitions and buying tickets to spectate the event CLICK HERE.