Samantha Hurst '19
Samantha Hurst '19 knew Illinois College was the best choice for her the first time she stepped foot on the beautiful campus.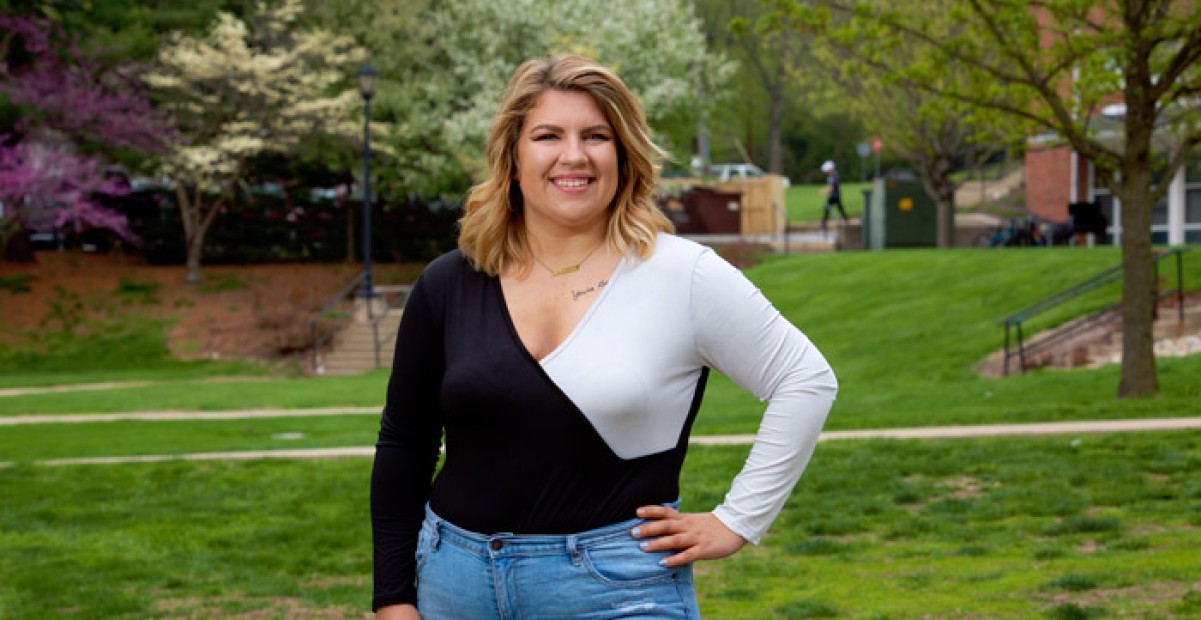 She wanted a small school that would connect her to big opportunities around the world. As a student, Samantha participated in Chi Beta literary society and served as faculty liaison on Student Senate, two experiences that helped her build strong communication and mediation skills. After she traveled on a BreakAway to Bolivia to study sustainability and conservation, her passion for travel was ignited. Samantha was inspired to spend an entire semester studying abroad in Germany, an experience that helped her grow as a person cultivating confidence, independence and financial wisdom. In the environmental studies program, she learned about studying and protecting the environment, plus she took a wide range of classes in areas like political science to better understand the role of policy in her field. 
This summer, Samantha will apply what she has learned at IC as a business manager for the Boy Scouts of America. She hopes to continue to grow her career to one day write grants and policies that benefit nonprofits. 
"I want to be able to use what I learned at IC to understand the best policies for an organization from an economic and environmental perspective. I will have to think critically and find the middle-ground solutions that work best for all sides. I believe my experience at Illinois College has prepared me well for my future career."