Marshall Brown '22
For Marshall Brown '22, IC helped broaden his horizons and helped him become a better farmer for the future — more eco-friendly, economical and the best he can be.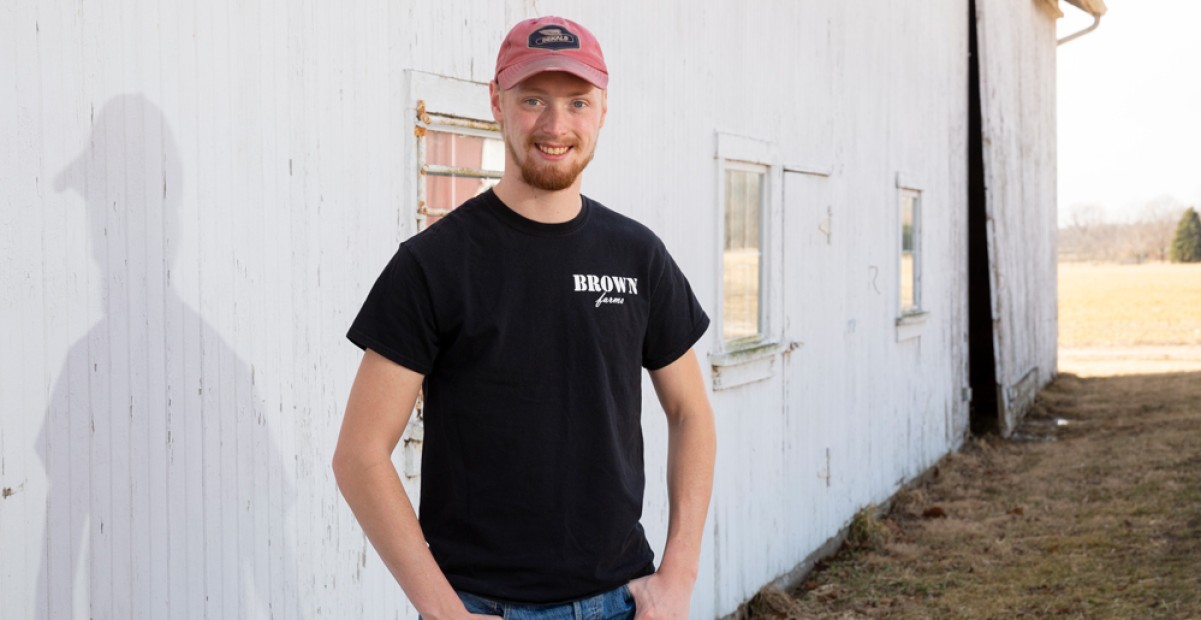 A member of the track and field team and IC Aggies, it was especially his experiences in the agribusiness program that helped Marshall gain the confidence needed to take on more of a leadership role when returning to his family farm. In addition to networking and learning from people in the industry, the agribusiness program gave him opportunities to get pertinent hands-on learning experiences through internships at The Climate Corporation and his family farm, Brown Farms, as well as by attending professional conferences.
Though he comes from a farming family, Marshall said his college experience exposed him to roles in agribusiness he had never encountered before and how they work together.
"I think that really helps young minds figure out what they want and what they don't want, and that's part of college — figuring out what you don't want to do and what you do want to do."
After graduation, Marshall returned to his family's farm operation to work on part of their partnership in eastern Illinois. There, he's learning more about spraying management, pest management and weed management, and how to operate equipment more efficiently and effectively. 
What he has taken with him are the lessons he learned from his mentors, the experiences he gained and the friendships he made.
"IC's ag program is a tight-knit group of people who have a lot of different visions and a lot of different goals, but they all kind of merge into the same goal. I think that's really what farming is, because there are a lot of different elements of farming and they fit into the bigger picture."
Marshall is currently working towards taking on more of a leadership role on his family's farm operation, which he hopes to run one day with his brother, Walker Brown '25.