Chas Monge '19
During his four years at Illinois College, Chas Monge '19 accomplished a lot.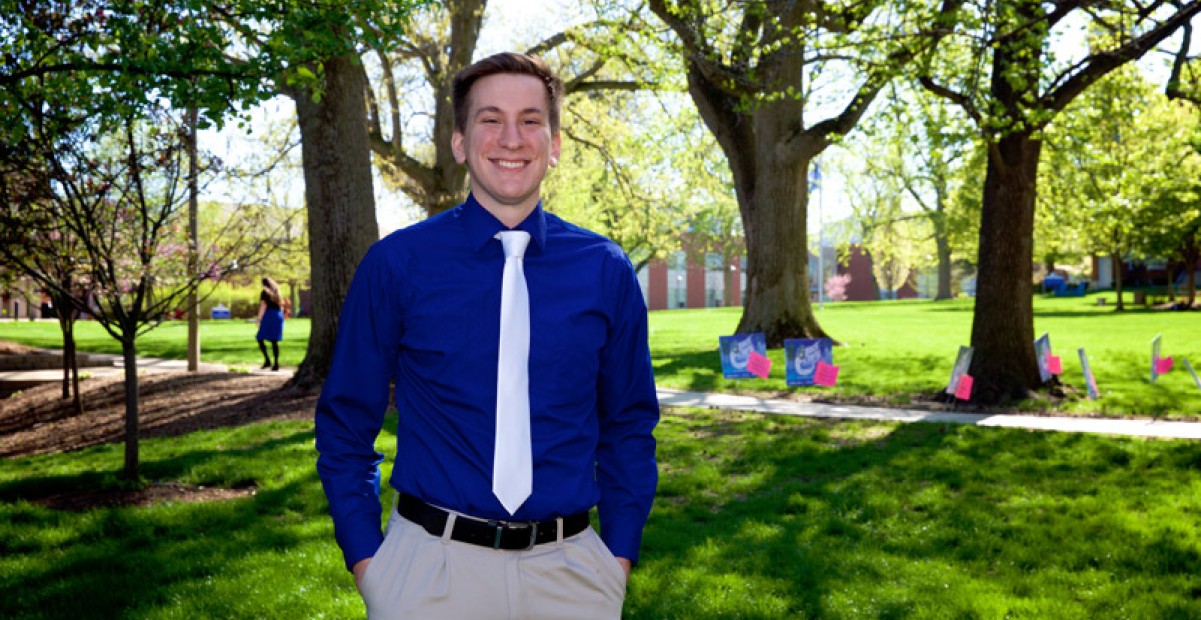 The standout psychology and sociology major studied abroad in Northern Ireland and collaborated on several student-faculty research projects, including one that was chosen for presentation at the 2018 Annual Meeting of the American Psychological Association. As a senior, Monge was chosen by Lincoln Academy as a student laureate, placing him among the top college students in the state. He was recognized at their 44th annual Student Laureate Convocation. The award honored the excellence he displayed in curricular and extracurricular activities. 
Monge graduated with Phi Beta Kappa honors in May and will begin a master's program in psychological sciences at the University of Illinois at Urbana-Champaign in August 2019. He credits the support of knowledgeable professors and a campus community that is focused on connecting students to opportunities as significant factors in preparing him for the future. 
"I'm in this position because there are fantastic opportunities at Illinois College that I ran with. I got to work directly with professors on research projects. I went to faraway places and studied abroad. I did all of these fantastic things because those were the opportunities that my campus gave me."