Faculty & Staff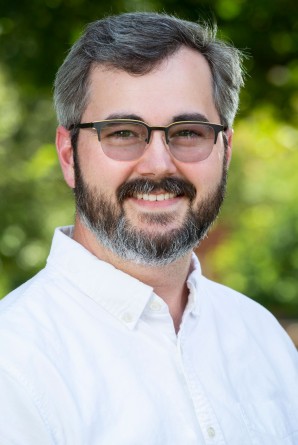 Dane Wendell
Assistant Professor of Political Science
Kirby Learning Center, Room 220
217.245.3428
Research Interests
Political Psychology, Public Opinion, Biology and Politics
Education
Loyola University | Ph.D. | Political Science
Loyola University | M.A. | Political Science
Rhodes College | B.A. | Political Science
Bio
The best thing about teaching at Illinois College is the small classroom environment. We get to know our students, and we get to watch them grow academically over their four years with us. I am regularly inspired by the creative ideas that students come up with during class. Week-after-week, my classes are engaged in fun and interesting conversations about politics, morality, and science.
Dr. Wendell's teaching interests include courses in American Politics, Political Behavior, and Political Psychology. He also teaches a course on Biology & Politics and contributes to the Neuroscience Minor at Illinois College. In Dr. Wendell's research, he studies political behavior with experiments, focusing on political cognition, neuropolitics, and the emotion of disgust. His past research has utilized survey data, behavioral experiments, and electroencephalography (reading electrical signals from the scalp). His work has been published in Political Behavior, American Politics Research, and Social Science Quarterly.
What Students Say
Dr. Wendell invited many of us to a BBQ at his home. His family was so welcoming and personable. And his dog is adorable!
Dr. Wendell told me about internship opportunities and helped me understand what classes I should take.