Whether you are a sports fan or an all-star athlete,
IC has a place for you.
As a student-athlete competing in the NCAA Division III, you will find supportive coaches who encourage you on the field and in the classroom. Intramural and club sports offer you the opportunity to be actively involved in recreation that fits your life. And if you prefer a seat in the stands, prepare to be swept away by team spirit as you cheer on the Blueboys and Lady Blues as part of the IC community.
All students have access to the area's premiere athletic facilities, including Bruner Fitness and Recreation Center, which houses an indoor track, a gymnasium, a field house with four multipurpose courts, a competition pool, a sauna, a 30-seat hot tub, and a fitness center.
Learn more about Illinois College Athletics by visiting our main page here.
Men's Varsity Sports

Baseball
Basketball
Cross Country
Football
Golf
Indoor Track and Field
Outdoor Track and Field
Soccer
Swimming
Tennis

Women's Varsity Sports

Basketball
Cross Country
Golf
Indoor Track and Field
Outdoor Track and Field
Soccer
Softball
Swimming
Tennis
Volleyball

Co-Ed Sports

Cheer Team
Clay Targets
Competitive Dance Team
Esports (LoL)

Club Sports

Archery Club
Disc Golf Club
Legacy Dance Team

Intramurals

Basketball
Kickball
Softball
Spikeball
Volleyball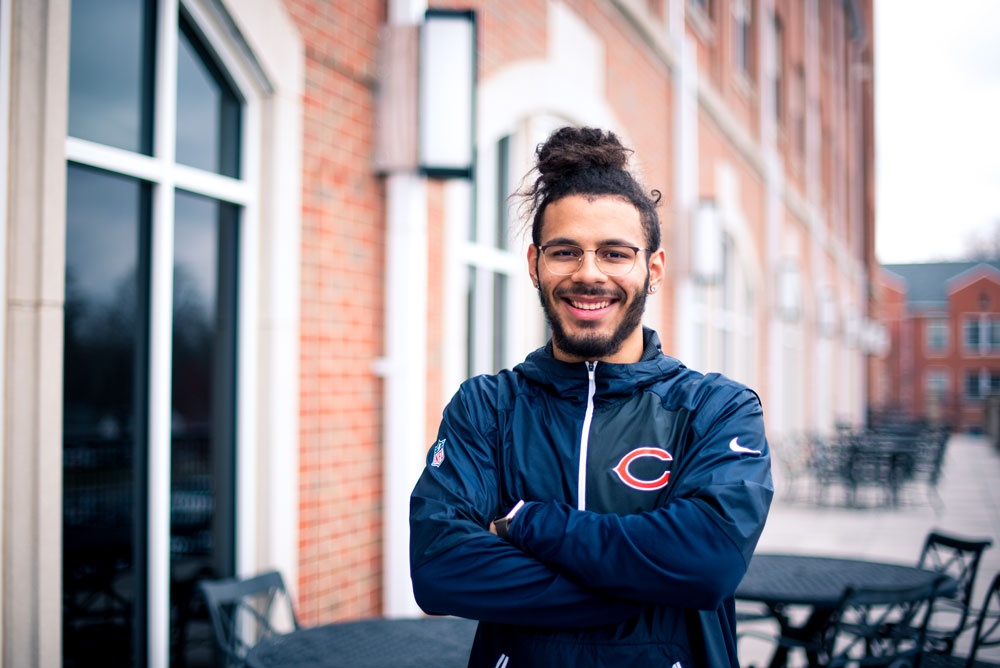 "Through athletics, I learned dedication, persistence, and teamwork. All of these qualities have been applied in the classroom and I now use them in my career."
Allen Smith '21
Platform Specialist
Software Company in Schaumburg, Illinois