Employment Rates, Graduate School Attendance Rates, and Proficiencies Reported by IC Graduates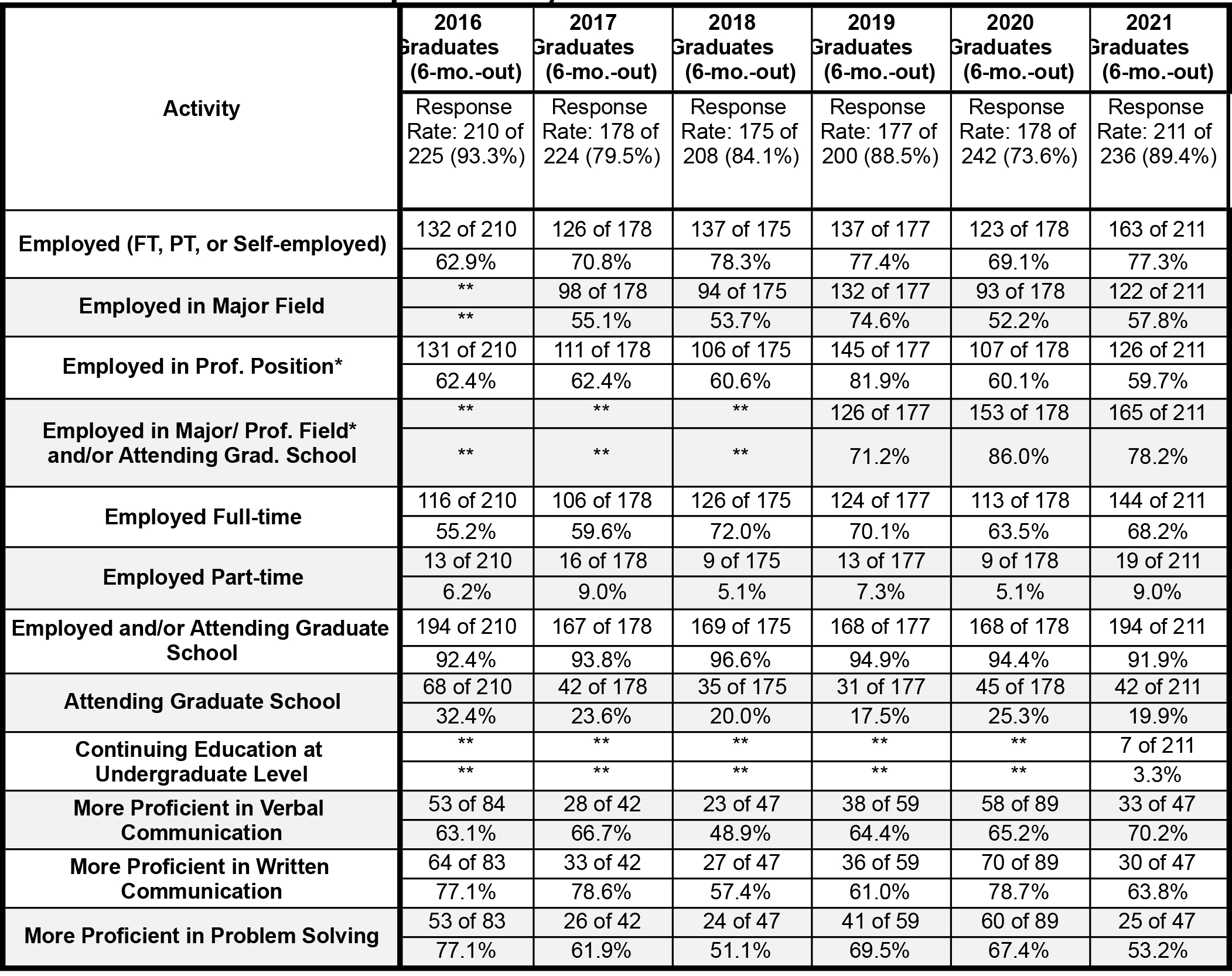 Data Source: Career Services Graduate Success Survey (First Destination Survey)
The phrase "response rate" refers to a knowledge rate because some of the information reflected in this table was gathered from sources other than a survey response.
*Some graduates not employed in their major field are employed in professional positions, are in graduate school or are continuing their education in a specialized field at the undergraduate level. Respondents were categorized based on professional employment in general, and not restricted to their major field. For cases with insufficient information, the default categorization is that the respondent is not employed in a professional position nor in their major field.
**Figures for this field were not calculated for the years indicated.