Ahead of the Game - Illinois College set to offer video gaming scholarships
4.27.2018
There's a new phenomenon in college sports called esports: student athletes playing videogames, some on full scholarships. Jacksonville's Illinois College started a team giving new meaning to the term "student athlete."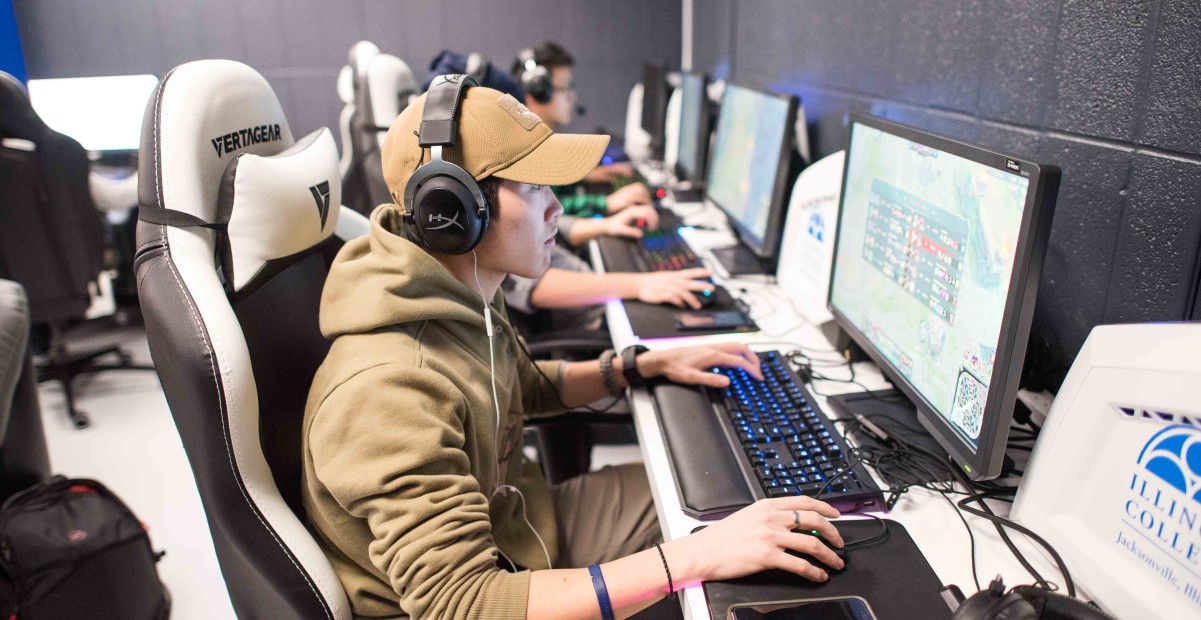 By John Reger for ABC Newschannel 20 - Springfield
About 50 U.S. colleges or universities have esports programs: varsity student athletes playing videogames against other schools. Illinois College is one of them.
"We wanted to be one of the first in the country and certainly one of the first our size to really embrace these students," said Stephanie Chipman, the college's vice president of enrollment management and college marketing.
The goal is to draw students from the millions of high school videogamers. But the varsity players aren't sitting on the couch all day killing aliens. "They have academic interests that are particular to their major whether that be computer science or English or communication or biology," said Chipman. "But they're also really good videogamers, just like they might be really good football players or really good volleyball players."
Actuarial Science major Jacob Kording is on the team. He knows it's hard for some people to value it. "I understand it could be a waste of time for them but at the same time if I were to look at someone playing basketball, I'm not particularly interested in basketball," said Kording. "So I don't think it's a particularly good use of time."
The team plays and practices at the the school's Meraki Gaming Center, led by their coach, Justin Bragg. "Having the motivation of having to keep your grades up to play on the team is something that is really instilled in everyone," said Bragg.
They compete online in a complex game called League of Legends, which the school says teaches many lessons. "Things like teamwork, like critical thinking, thinking strategically, resource management, starting a project and completing it," said Chipman. "It's a really great way to learn things that employers are looking for."
Kording says it's like studying the mathematics field. "When you go to a calculus 1,2, 3 course, you're building on what you already know," he said. "And it's very similar in this game." His teammate and history major LeRandy Warren chimed in, "Thanks to games like this that make you think so far ahead, I feel like it's going to help me so much further in my life."
The program offers privately funded scholarships of $15 to $20 thousand. Freshman computer science major Dylan Cawthon got one, something that made his father appreciate esports. "He saw the value of an education, getting a scholarship to play, getting an educaion, being able to go out and get a different job," said Cawthon. "He saw the value of it."
With the esports fan base approaching 200 million people, Illinois College is ahead of the game. "We feel like we're part of something special," said enrollment V.P. Chipman. "And something that a lot more colleges are going to join in on because of the educational benefits and because of the engagement of meeting students where they are."