Tamara Coleman '18
Until she had the opportunity to study abroad in Japan during her junior year, Illinois College was the furthest that Tamara Coleman '18 had ever traveled from her hometown of Chicago, Illinois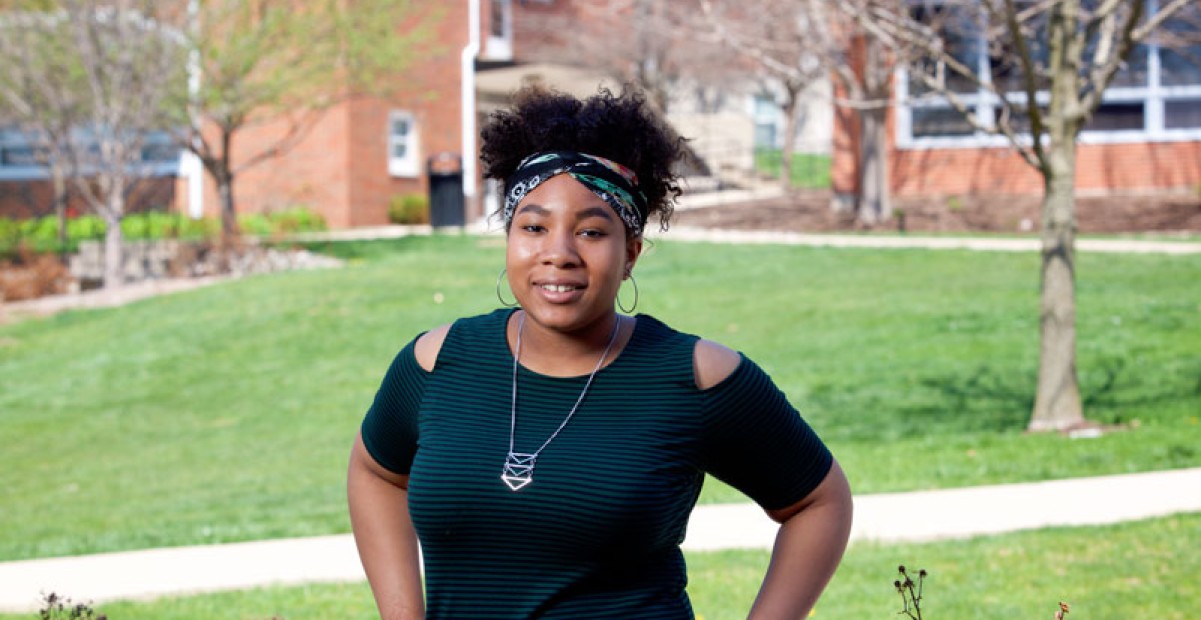 Tamara says that she first became interested in the Japanese culture when her brother introduced her to anime cartoons as a child. She appreciated the artistic style of the genre and later, when she began watching them with English subtitles, Tamara was struck by how beautiful the Japanese language was. 
When she was choosing a college, IC's strong Japanese studies program and an offer of generous scholarships were the deciding factor for Tamara. She quickly found the support and resources she needed to learn the Japanese language and experience the culture in unique ways. Tamara got involved with IC's Japanese Club and worked with the IEP program for English language learners. She was even able to host a Japanese exchange student on campus. She says that Japanese quickly became a huge part of her life at IC. 
Tamara's education in Japanese studies culminated in a semester studying abroad during her junior year. She says it was a very meaningful experience and prepared for her next step after graduation with her recent accepted into the prestigious Japan Exchange and Teaching Program. Through the program, Tamara will return to Japan and spend at least two years teaching English to students there. The JET program is a unique  exchange opportunity to meet people from all around the world, living and working in Japan — similar to what Tamara spent did during her study abroad experience. 
"Studying abroad was so different than anything I had ever experienced. I had never been out of the country, so I was freaking out at first. Then I got there and met so many great people. I felt myself changing as I went through the study abroad experience. My perspective on life opened up. When I got back, everyone at IC noticed the confidence that I'd gained."