Sophia Roth '22
Sophia Roth '22 chose IC because she knew it was the right place to help her achieve her ultimate goal of becoming a physical therapist.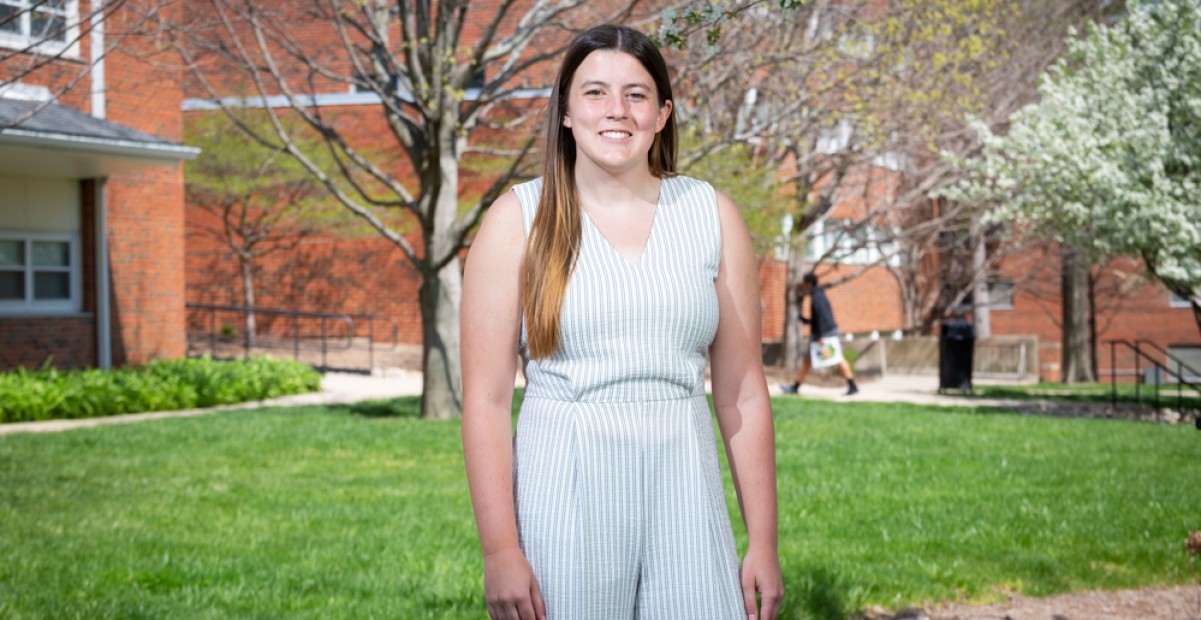 "I heard all good things about the biology department and the professors, so I knew I was in good hands."
Throughout the past four years, Sophia maintained an active campus life and immersed herself in the IC community. She worked on-campus jobs in Residential Life and the Center for Career Readiness and Experiential Learning, was a member of Gamma Delta literary society, and played tennis.
Although being involved in so many extracurricular activities helped Sophia build her leadership skills and meet a diverse group of people, it was her professors and the hands-on learning experiences in her field of study that helped establish her goals.
Her experience in the Future Health Professionals Club allowed Sophia to meet other students from like-minded majors and learn from guest speakers in different healthcare professions. The chance to intern at Jacksonville Memorial Hospital and shadow a physical therapist helped ignite a passion for her future profession.
"I got to see what they do every day, like the paperwork and interacting with patients. It was a good insight into getting to know what I eventually want to work my way into. It got me more excited to become a physical therapist."
Having the support of her professors also helped Sophia feel confident in her ability to succeed as a physical therapist.
"I really connected with my professors. I really got to know them and connect with them and feel comfortable in approaching them if I had a problem or if I had a question. They're there to help you and to help you go towards whatever path that you want."
Sophia will begin a three-year Doctor of Physical Therapy program at Creighton University in Omaha, Nebraska, in the fall of 2022.