Sean Kisch '18
During his time at IC, Sean Kisch `18 has made the most of his college experiences inside and outside of the classroom.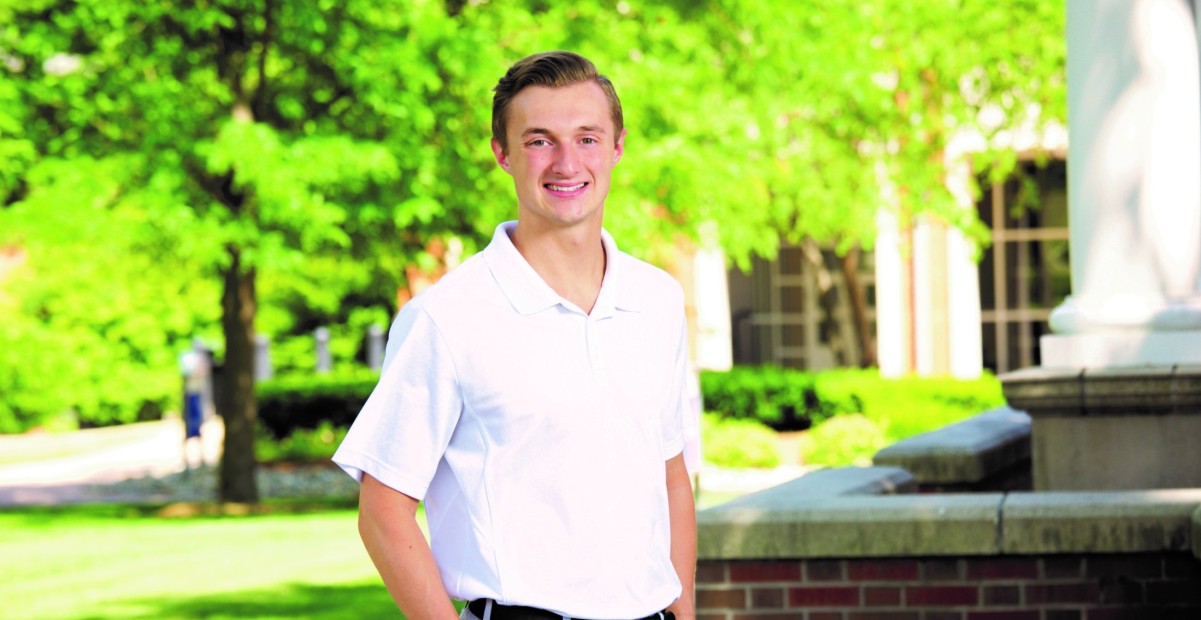 Sean has been a leader on campus and a friendly face to guide others. He has been involved with student-faculty research, worked in a medical lab and gained a strong academic background with a double-major in biology and chemistry. While that is all necessary for his future dream of being a doctor, he also sees value in the leadership experiences he had outside of the classroom at IC. As a student director for the IC Connections program, a member of track & field and a Dorothy Foster Society leader, Sean was engaged in community service, public speaking, event planning and mentorship. He also had the opportunity to travel to Jamaica on a BreakAway trip where he was able to explore the country's healthcare system. 
Sean plans to attend Loyola University Chicago Stritch School of Medicine in the fall of 2018 and credits Illinois College for instilling the skills he will need to succeed in medical school. 
"When I think about the skills that will help me be successful, I value the interpersonal skills I have developed being involved at IC. My experiences taught me to communicate with so many people — students, their parents, my peers and IC administrators. As a doctor, I will need to be a leader. I will be working with a team and the ability to communicate and lead the team will be vital in that role. IC has given me the confidence I need to pursue the next chapter of my life."