Sabrian Brownlee '19
Sabrian Brownlee '19 loves that Illinois College provides students an inclusive community where he felt free to be his true self.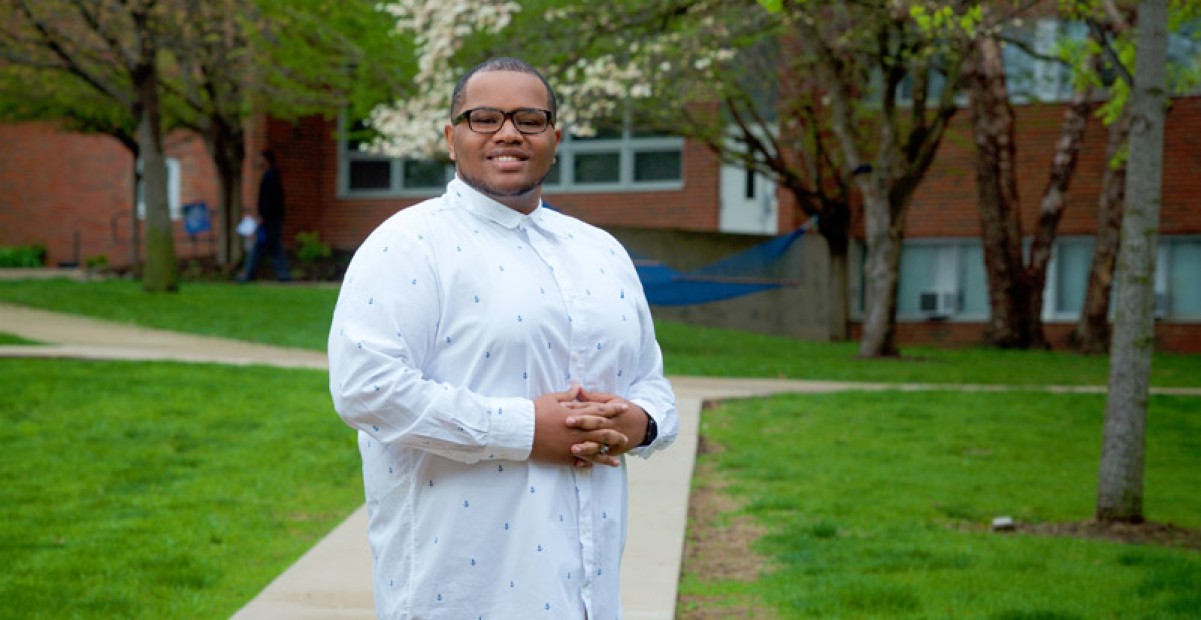 The art major says he really enjoyed working with the faculty in his department and with their help discovered his passion for graphic design. Sabrian says he enjoyed getting involved on campus by joining the Black Student Union, the Fellowship of Christian Athletes and the Student Activity Board. Another influential group was the TRIO Student Support Services which Sabrian credits with helping him grow as a student and individual over his time at IC.  
"IC feels like home because I can talk to my professors."