Mikaela Morrison '19
Mikaela Morrison '19 found her place as a leader during her time at IC.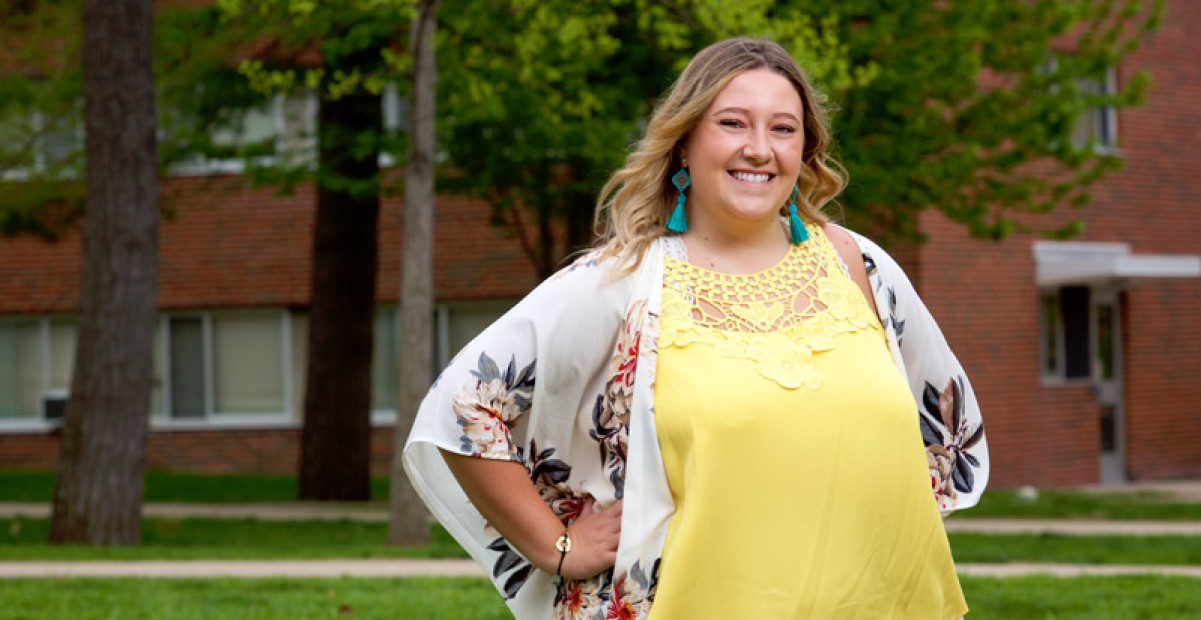 The communications and rhetorical studies major says some of her favorite experiences at IC were exploring diversity. Mikaela loved the diversity of students she met on the IC campus, the wide variety of classes and even the opportunity to explore a new culture in Paris on a BreakAway trip. 
Mikaela was very active on campus as a programming intern with the Center for Student Involvement helping organize events for students. She also was a member of the service organization Alpha Phi Omega, which she joined her first semester at IC and even served as the president for a semester. Through the organization she made many friendships and completed hundreds of hours of service to the community. She says she enjoyed getting to know such a diverse group of students and knows her experience as president will help her with future leadership roles. 
"Illinois College has definitely made me a lifelong learner...I feel like the courses I took at IC made me a better person and more well-rounded."