Lanette Davis '2018
When Lanette Davis '18 describes the journey that has led her to walking across the stage to receive her diploma in a couple of weeks, she characterizes her story as unique.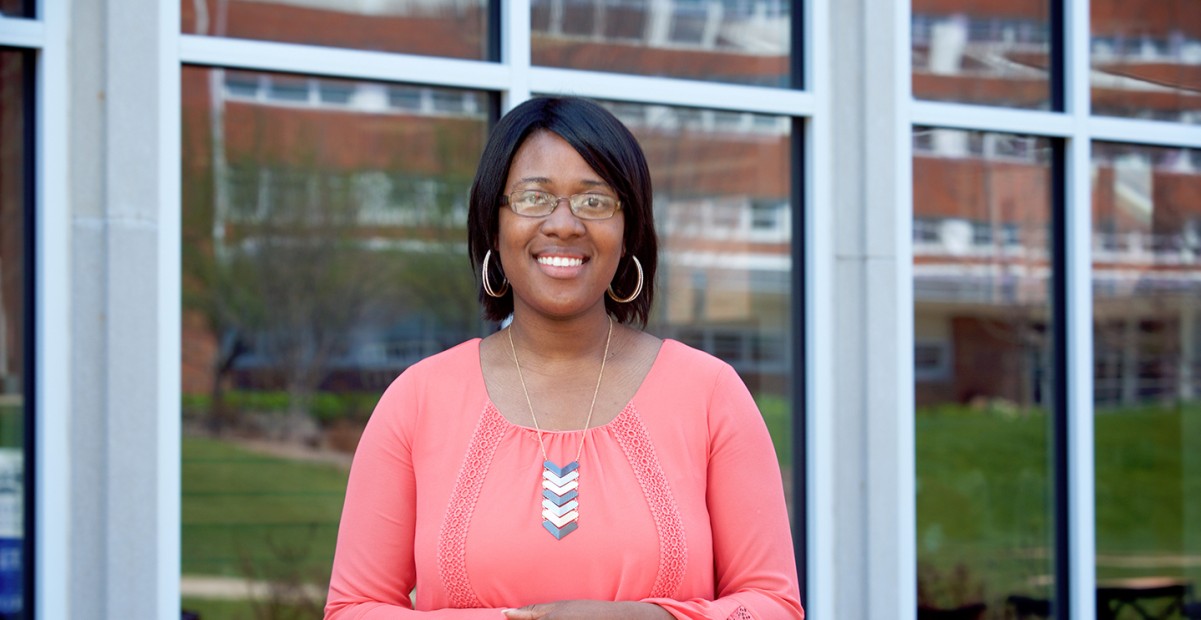 Lanette began her education at IC in 2005, but after three years of working toward her degree several unexpected deaths in her family meant she needed to step away from her studies. It wasn't until last year that Lanette, now married and a mother, was able to return to Illinois College and resume her studies in sociology. Lanette reached her goal when she earned her degree in December, and she plans to participate in the commencement ceremony and celebrate her long journey to graduation, a goal she always kept in mind during her years away from Illinois College. 
When Lanette finally got back in the classroom, graduating wasn't the only goal she had in mind. The Jacksonville native wanted to make the most of her education, earning high grades and working with several community partners, including the Jacksonville Area Center for Independent Living and the Morgan County Probation Office, to conduct research and gain hands-on experience in her field. She credits the encouragement and support she received from IC faculty as playing a big role in allowing her to balance her family responsibilities while in school. 
Lanette has always been passionate about helping people, something she got from her parents. She is now setting the same example for her four children, who, along with her husband, will be in the audience to cheer her on during commencement. She recently started a new position working for WellCare, a national company that provides government-sponsored managed care services. In her role, she goes into schools, hospital and homes to connect those in need of social services with helpful resources. 
"The experiences and education I have from Illinois College have allowed me to get a job doing what I love. When I came back to IC as an adult, the opportunity was so valuable to me, and I could see how I could apply what I was learning to what I wanted to do professionally. It all connected and I could really understand how everything I was doing would help me in my career."