Connor Melton '18
For Connor Melton '18, his journey at Illinois College has been all about building relationships — both on campus and around the world.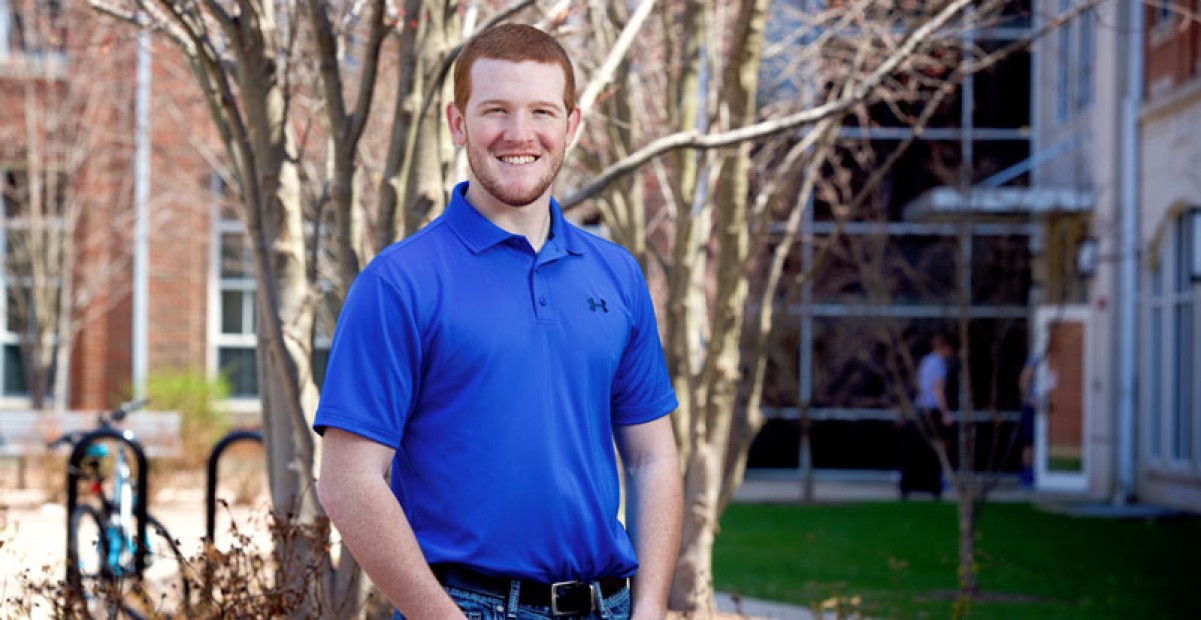 The biology major says that the opportunity to work closely with faculty experts and be involved in a variety of activities is what originally drew him to Illinois College. During his time at IC, Melton was able to play baseball, serve as a resident assistant and travel around the world conducting research and presenting his findings. Some of his most influential relationships stemmed from the three years he spent working in the lab of biology professor, Dr. Lawrence Zettler. 
Through the guidance and mentorship of Dr. Zettler and assistant biology professors, Dr. Laura Corey and Dr. Bryan Arnold, Connor discovered a passion for environmental conservation. His research with Zettler allowed him to travel to Cuba multiple times and spend an entire month in the Florida Panther National Wildlife Refuge to conduct studies on ghost orchids in their native habitats. He has worked with orchid experts from Cuba and the U.S. who hail from some of the world's top research institutions, including the Smithsonian Environmental Research Center. Connor also presented his student-faculty research at last year's World Orchid Conference in Ecuador. 
After graduation, Connor plans to pursue his master's degree in biological sciences at Southern Illinois University Edwardsville. He looks forward to continuing his work in conservation and says he enjoys teaching others. When he reflects on the opportunities he has had at IC, he believes they are far beyond what he would have been able to accomplish at another school. Connor is deeply grateful for the life-changing experiences and relationships he has had during his time at Illinois College. 
"Illinois College is a small liberal arts college with a wide reach. I think we have the relationships like the ones we have in Cuba and around the world for a reason. It's rare to find a college in the middle of Illinois achieving what we have here. It speaks volumes for the people at Illinois College and the resolve of professors to grow and maintain relationships. Being a student at Illinois College is about discovering what you want to do and having the people around you who will empower you to do it."