Caroline Casler '20
Caroline Casler '20 had many unexpected turns in her journey to earn a degree in agribusiness — the first was that she ended up at Illinois College.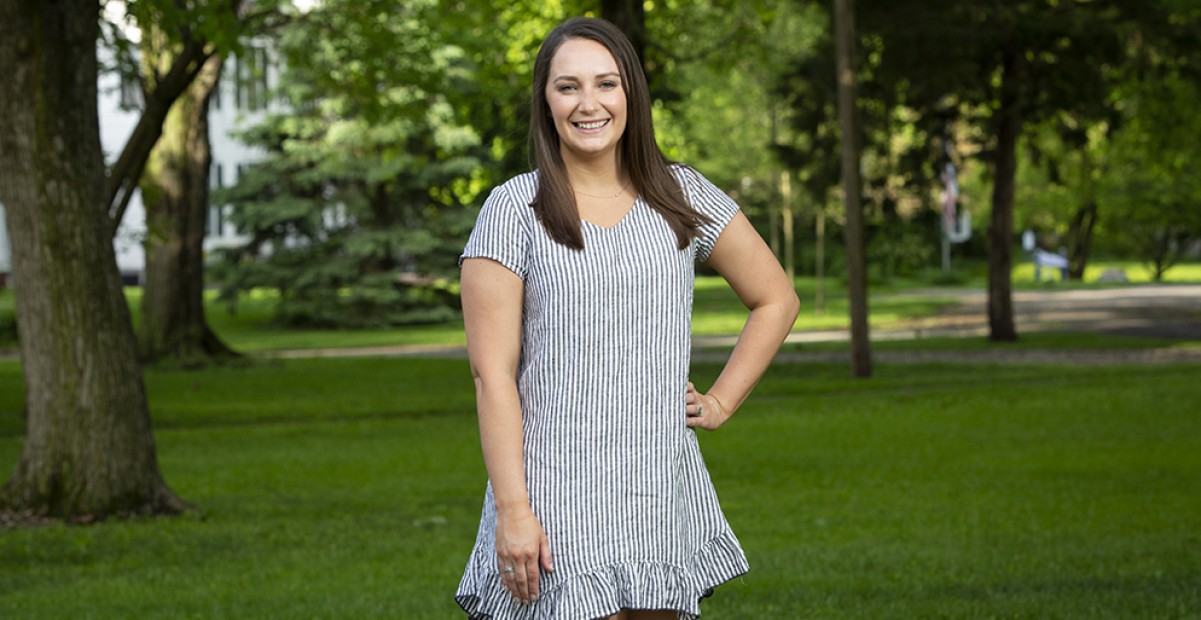 Caroline grew up in Jacksonville, but when it was time to choose a college, she originally didn't even consider IC. But after just one semester at a big school, she decided to take a closer look at Illinois College. After a campus tour, she knew coming back to her hometown felt right. She worked with the transfer team for an easy transition. Once on campus, Caroline was surprised at how diverse the campus was and how many unique opportunities were offered to students. 
She was also surprised to discover a new major that was just launching at IC. Caroline enrolled in an introduction to agribusiness course as an elective —  the first time it was ever offered at IC —  and quickly decided that would be her major. 
Through her many learning experiences at IC, Caroline developed time management and communication skills. She worked in a team that conceptualized an agricultural product and presented a marketing plan at a national conference and competition. She gained hands-on professional practice with two internships, at Diversified Crop Insurance Services in Jacksonville and at the Climate Corporation in St. Louis. Her work at Diversified Crop Insurance led to a part time job that she held for two years, culminating in a full-time job offer as a mapping coordinator after graduation. 
"I am excited to start applying what I have learned at IC to my career. The agribusiness program has been very supported by the Jacksonville community. Dr. Woods is an amazing professor who really got me excited about this field. I also loved that all my professors were so accessible and helpful."