Brooke Metzger '20
For Brooke Metzger '20, four years at Illinois College was about more than just what happened in the classroom.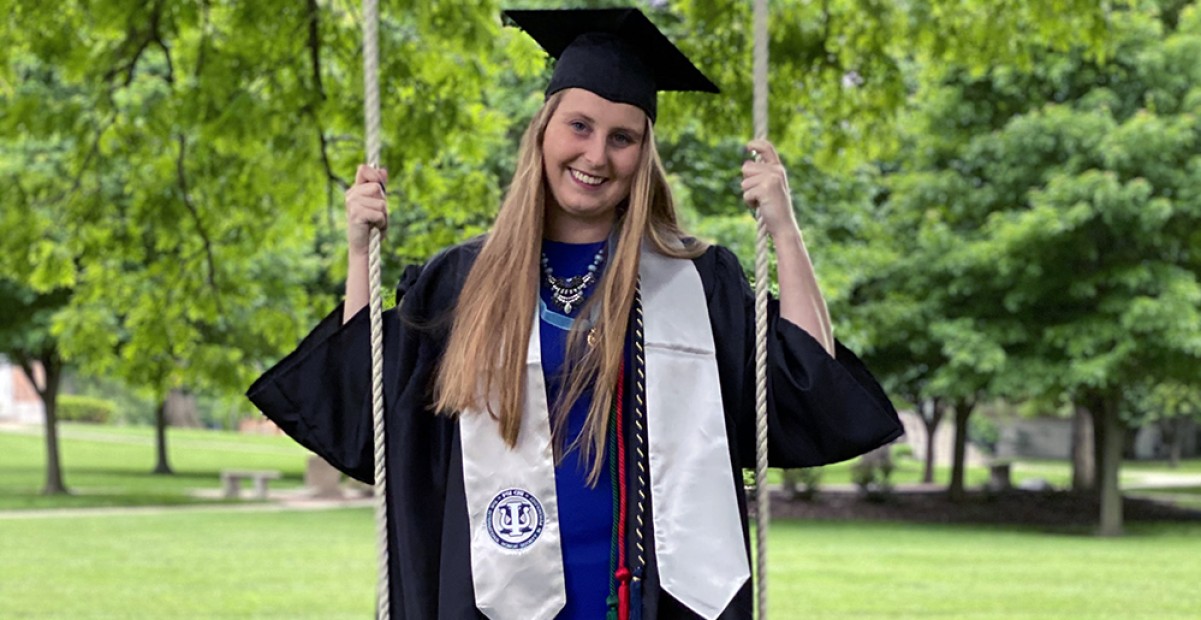 Golf was a big part of what brought Brooke to IC, but the health science and psychology major from Springfield said it was after she visited — and kept comparing all the other colleges and universities she visited to IC — that she knew for sure. In addition to being a student-athlete, she became involved in Student Activities Board and Alpha Phi Omega national service fraternity, as well as four honors societies. Each year, Brooke looked forward to Greek Week — its friendly competition, campus involvement and the bonds formed with her organization. She made close friends and important relationships in APO, both at IC and across the country.
IC also connected Brooke to experiential learning far from campus through an internship at the University of Colorado Anschutz Medical Campus and a BreakAway trip to Italy — her first international experience. Her internship in the neurosurgery lab, along with her coursework at IC, helped prepare her for a future career as a pediatric occupational therapist. Brooke plans to pursue a master's degree in occupational therapy at Massachusetts College of Pharmacy and Health Sciences.
"My research is actually getting published and my PI said that my research was groundbreaking because it was a technique that had never been used before. He didn't know if I was going to get any results when I first started the experiment, since it was something no one had ever done before — and it worked. This technique could become implemented in hospitals and ambulances for stroke patients."