Amber Rak '18
Amber Rak '18 knew that Illinois College was the school for her after her first visit — she immediately felt welcomed and at home.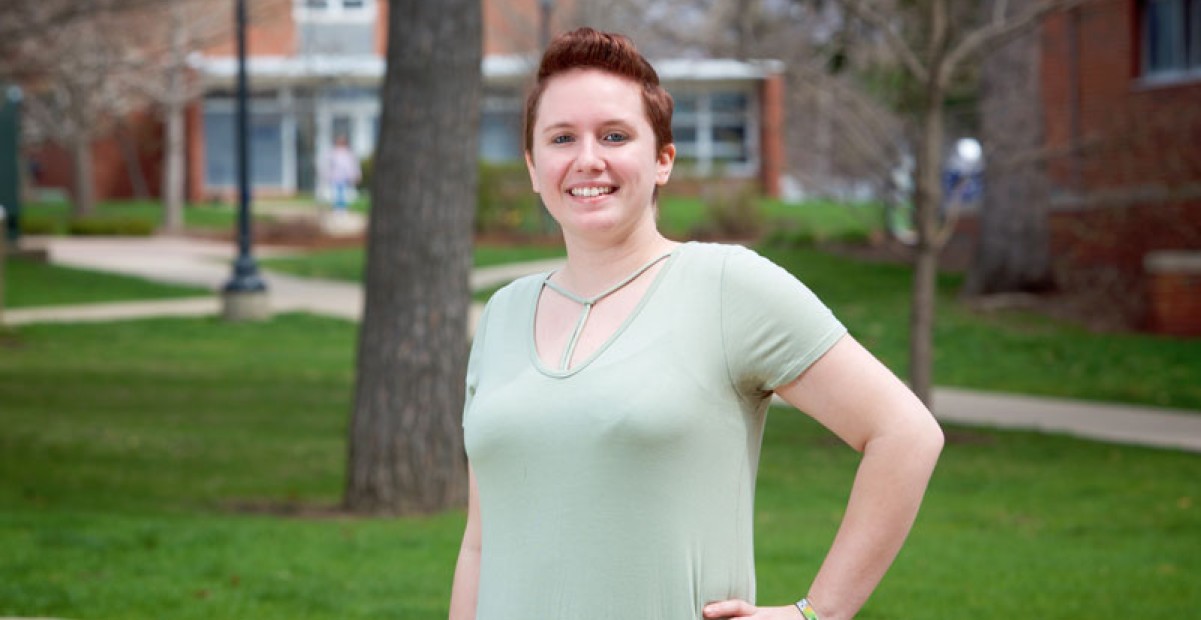 That feeling continued throughout her time at IC, as she quickly got involved on campus exploring her many interests. From the Quidditch Club to being a part of several musical ensembles to acting in theatre productions, Amber says she learned a lot about balancing her time and prioritizing the activities she was most passionate about. 
The music education major recalls the support she received both inside and outside of the classroom, with professors and advisors who listened to her and provided guidance. From her first year at IC, she was excited for the opportunity to observe teachers in their classrooms as part of the education program. She knew from her friends studying education at other schools that most college students didn't get to step foot into another teacher's classroom until much later.
As Amber looks forward to beginning student teaching in the fall, she is grateful for the experiences she has had at Illinois College and how they have prepared for the future. Her dream job would involve teaching music to elementary students and directing her own school band program. She believes her time at Illinois College has prepared her well to take on that challenge. 
"I feel like I really learned how to be a teacher. The IC education program gave me the opportunity to develop my confidence in the classroom. I am prepared to student teach and ready to have my own classroom."