Amanda Henton '16
As a student, Amanda Henton was able to take a diverse range of courses in psychology, biology and music that led her to pursue an exciting career in neuroscience.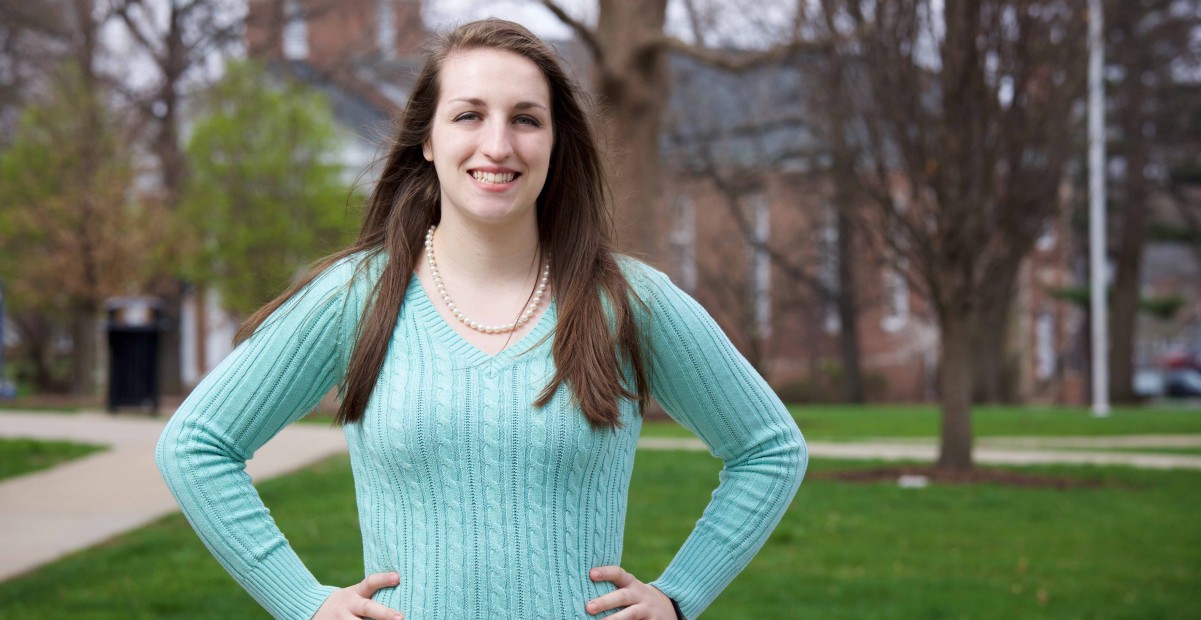 The summa cum laude graduate majored in psychology and minored in music. She was involved on campus as a member of Wind Ensemble and Jazz Ensemble, the campus president for Relay for Life and a recipient of the Sturtevant Service and Leadership Award. Throughout her time at Illinois College, Amanda worked closely with Drs. Jeremy Turner and Elizabeth Rellinger Zettler. She conducted student-faculty research in Dr. Turner's laboratory that focused on hearing loss and tinnitus, which motivated her continued study of auditory neuroscience in graduate school. 
Amanda says her liberal arts education and the experiences she had at IC paved the way for her current pursuits as a neuroscience Ph.D. candidate at the University of Pittsburgh. 
"During my time at IC, I was able to engage in meaningful learning experiences both in and out of the classroom. As a first-generation college student, the one-on-one mentorship from faculty members made the difference in my education, and continues to inspire my research today."